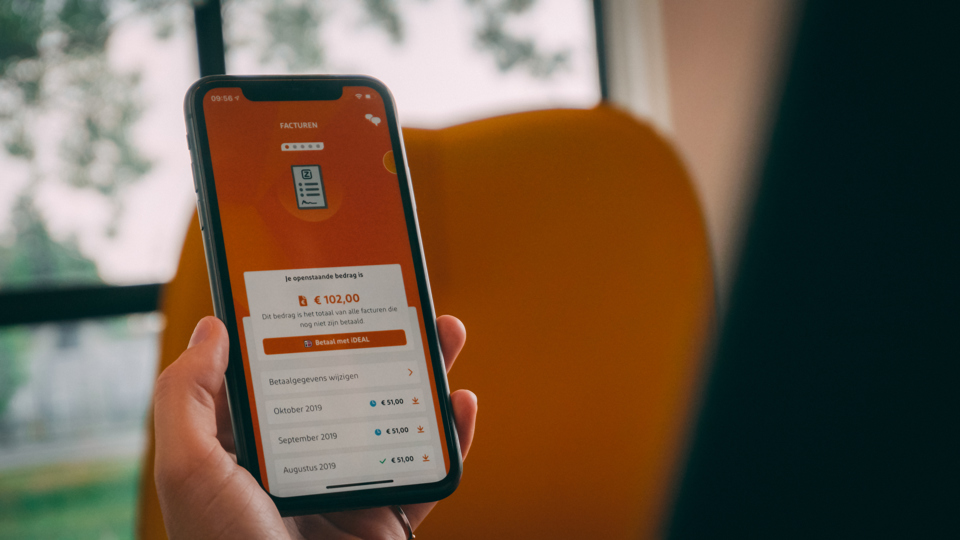 Mijn Ziggo service app is live
After almost two years of hard work, we couldn't be more excited to announce that the new Mijn Ziggo (My Ziggo) self-service app has been launched.
From managing subscriptions, paying bills, to chatting with customer support. The Mijn Ziggo self-service app provides the customers with full control over their services. Always within reach, 24 hours a day and 7 days a week.
We wanted the user to make as few actions as possible for viewing and managing its subscriptions. Different dashboards provide insight into relevant data at just a glance. A bold design move is not to use a tab bar. Instead, the dashboards can be reached by swiping through a slider. The animated dashboards make the static data visually attractive and playful.
The app is developed Natively. By using the BFF pattern the development of the Mijn Ziggo self-service app matches the My Vodafone app. With BFF pattern, the backend controls the front-end. The app is divided into components and the backend determines which components are displayed and in which order. This makes it easier for a component to come back within different flows of the app.

We'll keep working on the Mijn Ziggo app to launch new features.
Try it yourself
Mijn Ziggo is now available on iOS and Android. Download the app in the App Store or Google Play Store.