About the project
Leading internet, tv and telephone service provider Ziggo was looking for their next step in customer service. The answer was the Mijn Ziggo customer experience app, which gives Ziggo customers full control over their subscriptions, even on the road.
Services
UX/UI Design, Mobile Development and Back-end Development
Release
Mobile Native Apps first release in 2019
Always within reach
By combining user experience design with playful use of navigation and animation, the Mijn Ziggo app stands out in self-service apps. Intuitive and easy to use, customers flock to the app in numbers, their satisfaction only topped by call center staff, who notice a large drop in service calls.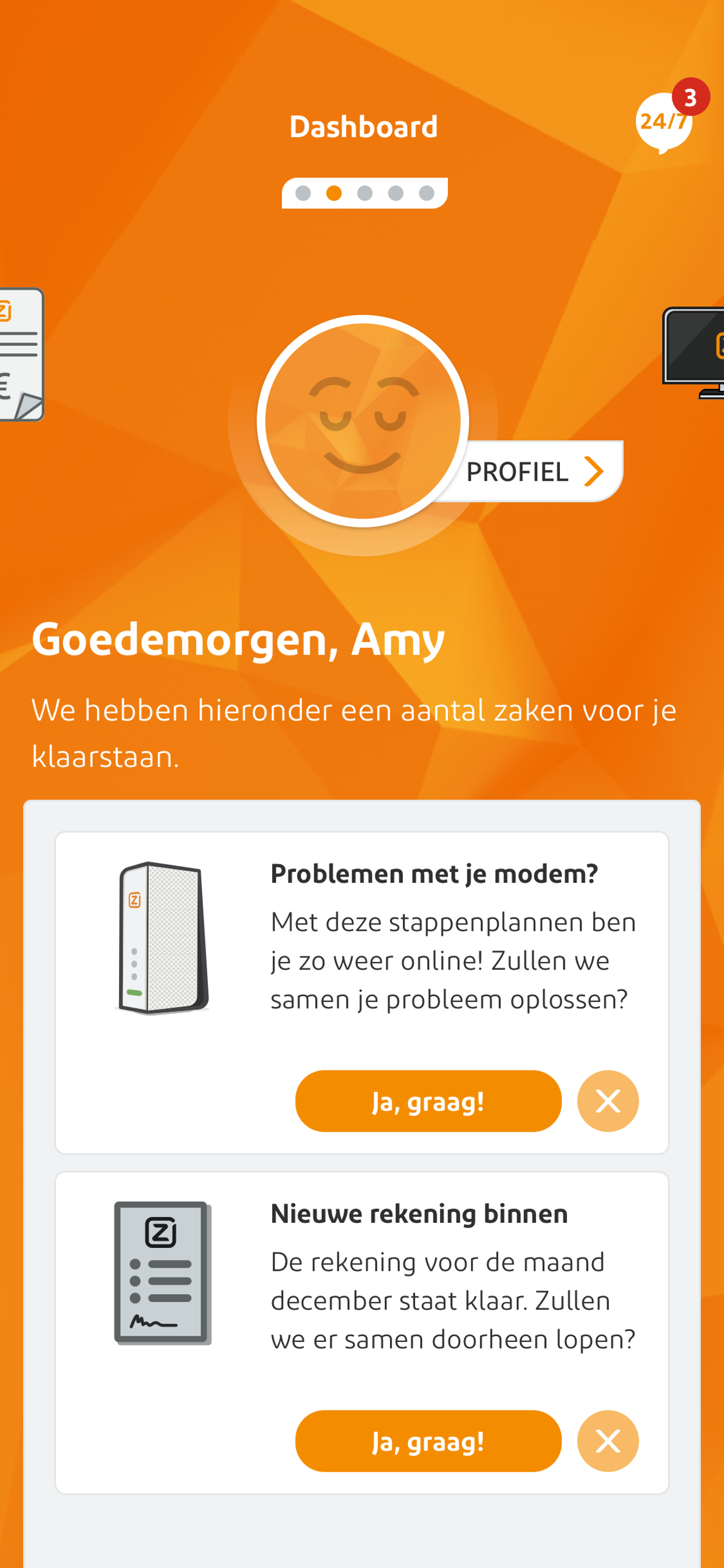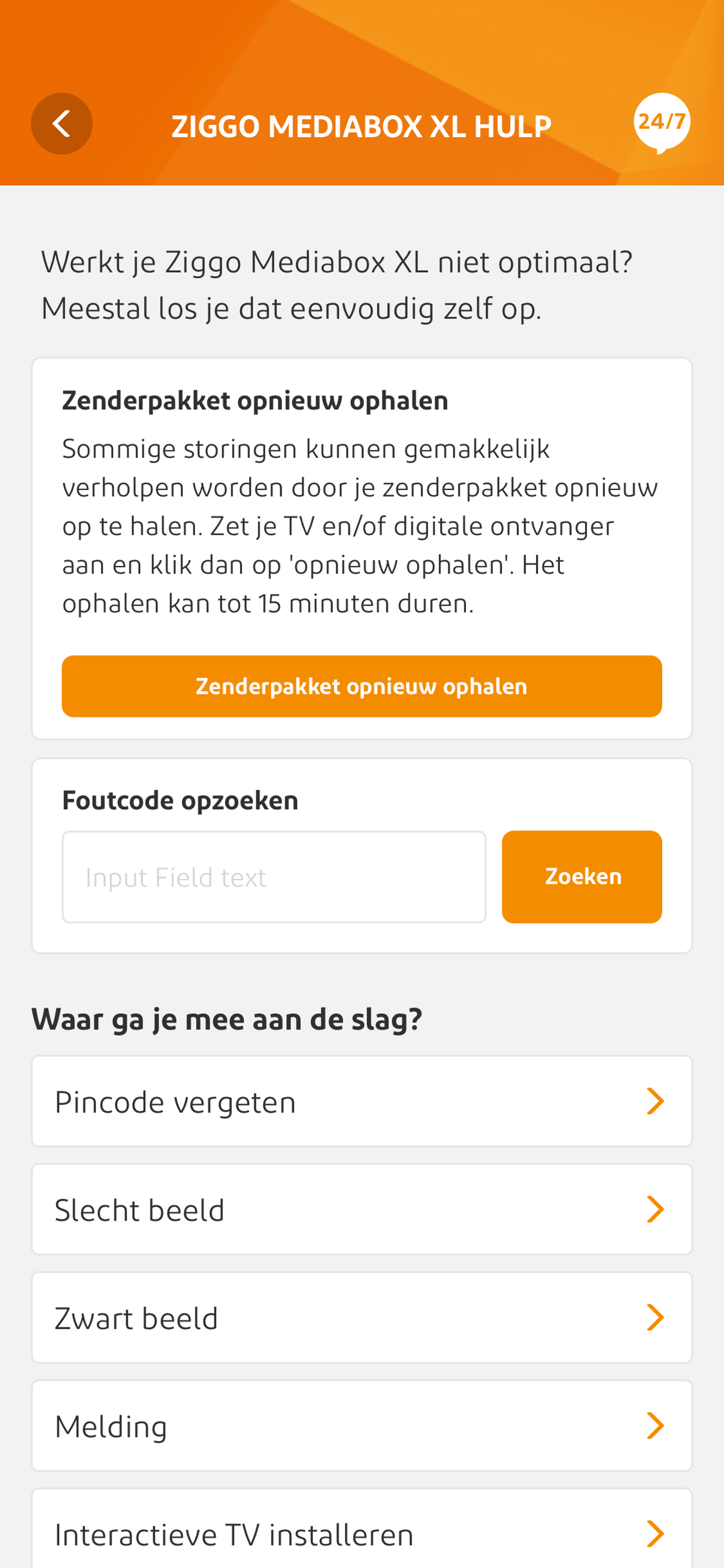 Smooth sailing
On a surface level, the Mijn Ziggo app is a regular customer experience app in its features (service messaging, subscription management), working off of a static database (invoices, user statistics) like every other self service portal. And yet the user experience is very different.
Navigation is not based on tabs but on sliders, dashboards are optimized and animated to project information in a clean, intuitive and fun way. Onboarding is a breeze, and everything else simply flows from that point on; smoothly and logically.
A users' app
The (native) app was created in close cooperation with Ziggo, and – importantly - with Ziggo customers, through rounds and rounds of user testing. The iOS and Android apps were soft-launched on purpose, without marketing push, to test every feature with early users, validating design and development choices as the project moved along.
Beta-testing with larger groups did the same for server stability and general reliability, ensuring the smoothest user experience upon launch.
Download
Mijn Ziggo App
The Mijn Ziggo customer experience app is available on iOS and Android. 
Want to learn more?