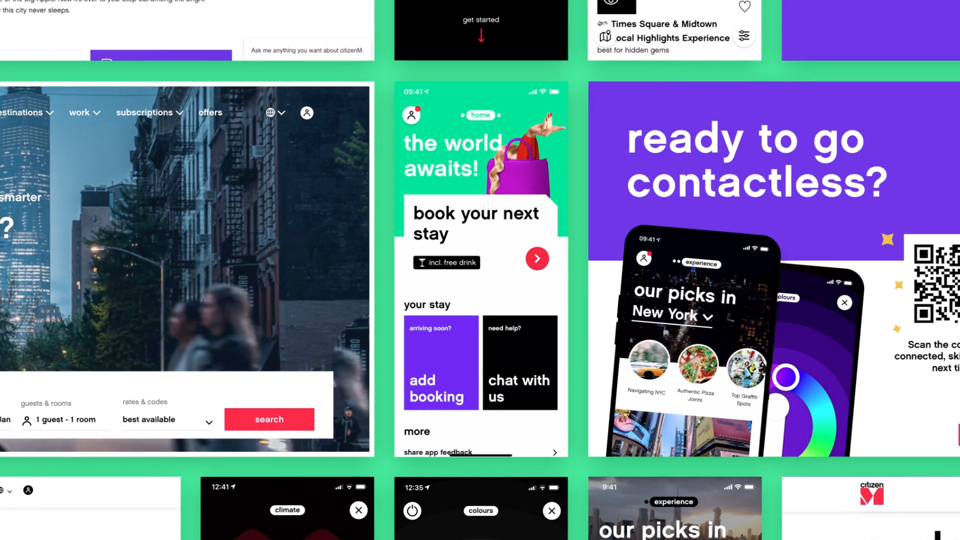 citizenM and Triple nominated for Best Digital Customer Experience
The International Customer Experience Awards (ICXA) has nominated citizenM and Triple as a finalist in the category 'Best Digital Customer Experience'. In this category, judges will be assessing the modern technology and tools that are used to create frictionless digital experiences.
ICXA has a global program, celebrating the work of CX professionals from large and small companies all over the world. There are 25 categories, each recognizing a particular aspect of CX excellence. 
To enhance the customer experience, Triple worked with citizenM to create a new digital ecosystem centered around a mobile app. This solution gives guests full digital control at every step of their journey: from booking, to checking in, opening room doors, controlling their lights, window shades and air conditioning, and ordering food. With the new digital ecosystem, the guest's journey flows seamlessly from one touchpoint to the next. 
To enable citizenM to offer a frictionless customer experience, Triple created a dashboard offering a 360° customer view, including spending behavior, customer feedback, socials and online behavior, segment analysis and recommendations. 
At Triple, we've been creating Customer Experience Platforms for large B2C service providers for over 10 years. Learn more about our services here.