About the project
How can you keep your e-commerce platform relevant while giving your customers a great experience? It starts with using data to understand what your customers really want. FleuraMetz, the leading B2B supplier of flowers, plants and florist supplies, turned to Triple for help getting the most out of their data.
Deep dive into the data
As a digital partner, Triple is responsible for the design and development of the e-commerce platforms. We build the FleuraMetz app and website where customers can place their orders and find everything they need. Every time a customer interacts with those platforms, they leave behind data that provides many valuable insights. We can understand customers better by looking at how they use the search function or which icons they click most, for example.
FleuraMetz wanted to discover new ways to leverage their data to create the ultimate user experience. That's why they decided to partner with Triple's Data & Insight department.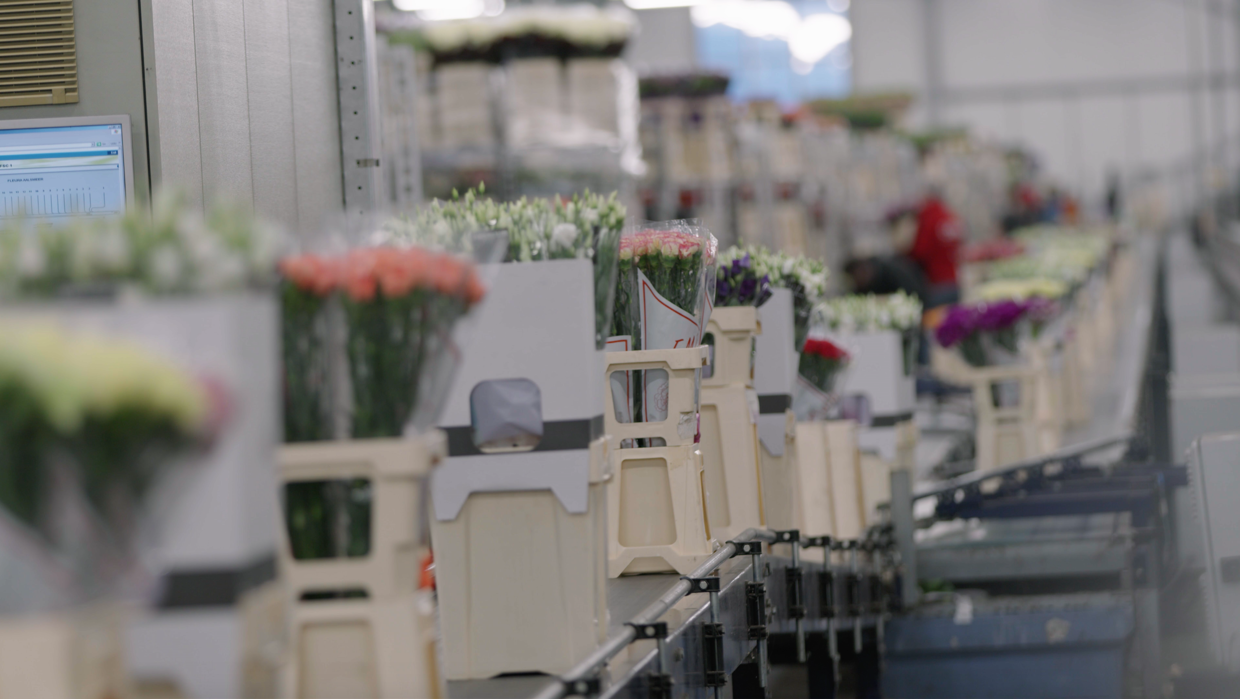 Analysis and agile way of working
To get the project started, Triple sent one of our data consultants to work closely with the Online Analytics team at FleuraMetz for six months. She guided the team and provided expert advice on how they could get more value out of their data. 
One of the first key steps was to define a common goal. Triple organized a workshop called Data-Driven Thinking in 1 Week to help align the data team. After that, our consultant helped them explore new ways of using data more effectively.
FleuraMetz learned a new way of working. This involves formulating a hypothesis in advance and sharing the results with relevant stakeholders. The data team also started working in a more agile way: now, they work together as one when completing top-priority tasks while also anticipating which sprints come next for the application. 
Using their data, FleuraMetz is now fully equipped to spot opportunities for improvement. Our data consultant also developed tooling that linked the activities to programs for planning and keeping track of labor hours. This allows the team to monitor its effectiveness using data, so they can spot when it's time to reorganize or bring new skills onboard.
Triple listened carefully and switched quickly. They provided us with the expertise we needed within our Anatytics team. There was a need for coordination and direction and a common goal and the data consultant was the perfect match for this.
Improved work processes
Thanks to the insights and the new way of working, the Online Analytics team now gets much more benefit out of their data. They now have a clear overview of which activities have priority and who is responsible for what.

The team is also able to answer data questions quickly and whenever they need. It is a truly data-driven way of working. Everyone is free to make their own proposals for analyses and improvements. These include researching which customer journey makes the most sense, which pages perform well and why, and which sort, filter and search functions customers prefer to use. Implementing new improvements in the app and on the website is now also much faster.
Thanks to Triple's help, the team now knows where the focus points are and we make better use of the large amounts of data we have.