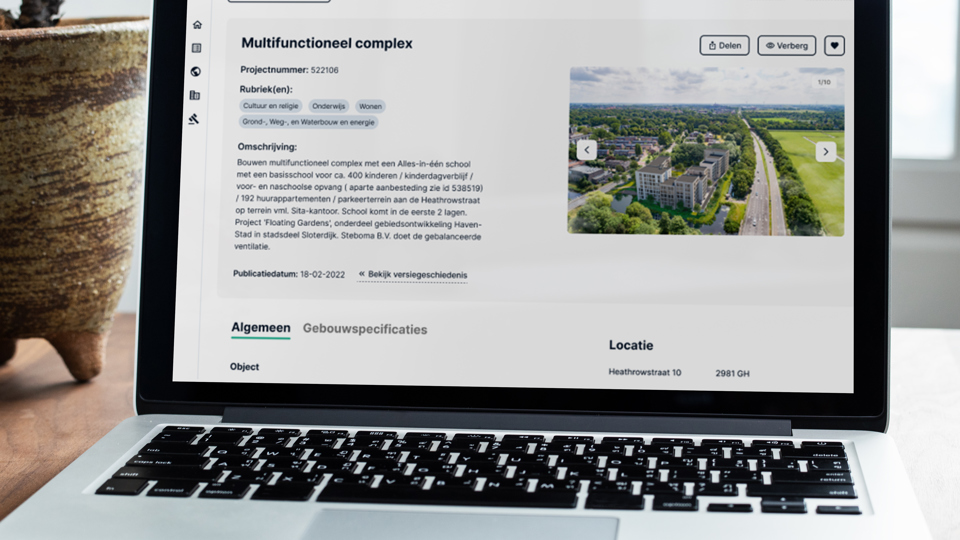 VMN Media and Triple launch revamped digital platform for Cobouw Bouwberichten

The revamped platform for Cobouw Bouwberichten (Construction Reports) is now live! The project portal, part of VMN Media's portfolio, features a fresh front-end design with expanded functionalities, making the new platform ready for the future.
Triple and VMN Media closely collaborated to understand the needs of both platform users and administrators, which provided valuable insights for design and implementation choices.
Fresh design, enhanced functionalities
Bouwberichten.nl underwent the most significant overhaul in over twenty years. We designed a modern user interface in a recognizable brand style and made it mobile responsive. New search and sorting capabilities optimize the user experience, allowing users to navigate through information on over 400,000 projects quickly. By leveraging elasticsearch and asynchronous data processing, the loading performance has significantly improved.
Extensive data migration
A crucial focus of this project was ensuring a seamless migration of the entire user database, consisting of over 200,000 organizations and 1.5 million filter results. The data migration process went smoothly thanks to a thoroughly tested runbook, preserving all customer data and seamlessly integrating accounts with other platforms managed by VMN Media.
If you want to learn more about the revamped Bouwberichten platform, read our case.