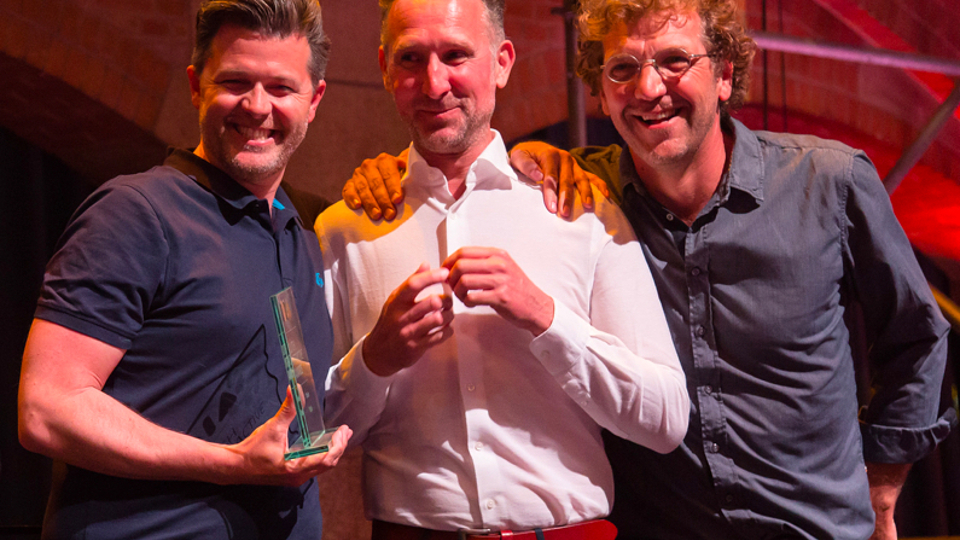 SpotOn wins Dutch Interactive Award
SpotOn has won the Dutch Interactive Award (DIA) for the most innovative tool! The Dutch Interactive Awards are prizes for the very best interactive work of Dutch makers. Winning this prize is very special for us because SpotOn was created by our innovation team, internally developed and designed by our concept and creation team.
SpotOn is a mobile video editing tool that allows editors to share high quality live television content within seconds on social media. The SpotOn editor shows a direct view of the channel stream. In this editor, you can instantly select, edit and post your clips on all social channels. As an editor, SpotOn makes it possible to publish your own content directly online straight from the original source.

It was brought to market through our existing network of partners, which led to a great learning curve and very satisfactory results. Especially Ziggo was a brilliant use-case regarding the Max Verstappen team winning the Formula1 in Barcelona. One very memorable moment went viral, almost as rapidly as Max was shaking off his contestants in the race. Thanks to SpotOn the clip was grabbed and shared within seconds after the moment took place. This resulted in major attention on social media among an extremely broad audience. It reached over 6.5 million unique views and was shared thousands of times.