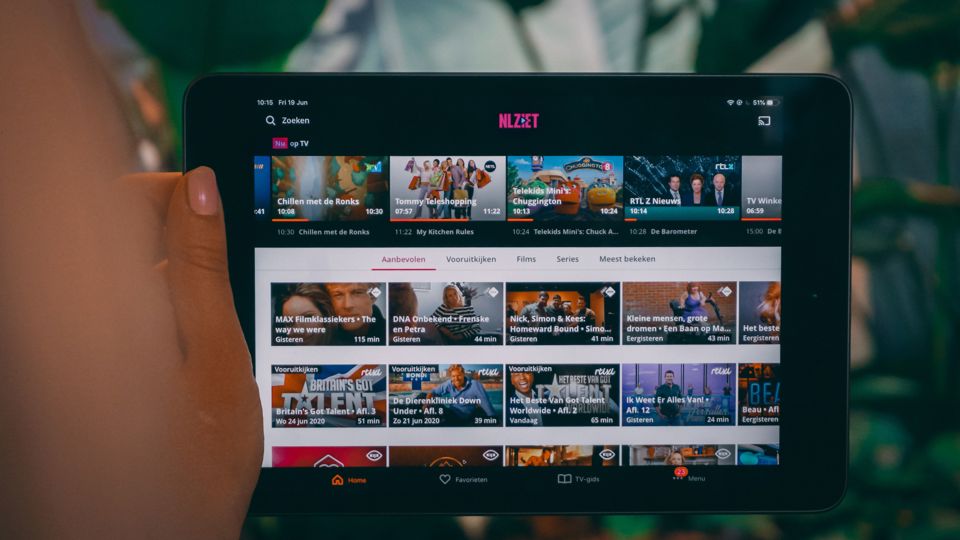 NLZIET now available on Android TV
NLZIET is available on Android TV! The streaming service brings the best of all channels straight to your device and lets you see your favorite content in high quality; anytime and anywhere. NLZIET gives access to more than 2800 programs.
NLZIET is available on iOS, Android, web and the recently added Apple TV and PlayStation apps. Triple is responsible for the development of all these platforms and now we can add Android TV to the list.
To test the beta app, NLZIET opened a forum on Android World. Users could test the beta app early and pass their feedback to our development team. Thanks to their feedback we've added some new features including zapping between live channels and logging in using a pairing code.
The Android TV platform is used on many popular smart TVs, including Philips and SONY. NLZIET is also available on various Android TV media players, such as the NVIDIA Shield.
NLZIET gives you easy access to the content of NPO, RTL XL & KIJK and united these platforms within one app. The subscription-based service of NLZIET enables you to watch the most complete and current Dutch TV offering online. Both on-demand and live!
Want to learn more about our work for NLZIET? Read the full case.