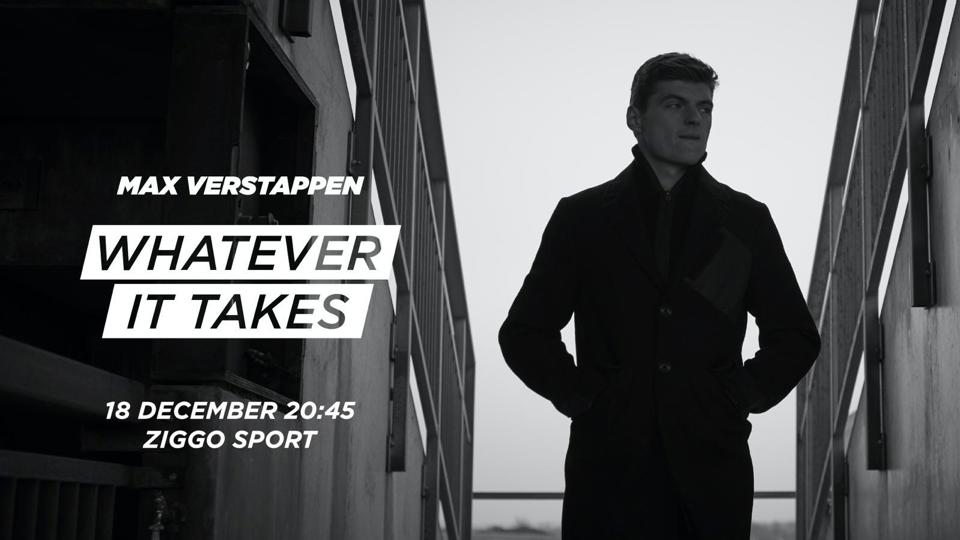 Triple produces official Max Verstappen documentary
The by Triple produced official documentary 'Max Verstappen - Whatever It Takes' has aired on Ziggo on Demand. The documentary shows the real story of Max Verstappen and his road to success.
Our Triple team had the opportunity to follow Max Verstappen for the past three years and get an exclusive look in the personal life and ultimate goal of this legendary athlete: becoming the best Formula 1 driver in the world. 
Road to Formula 1
'Whatever It Takes' shows Max Verstappen finding his way in the world of Formula 1 and the journey he has been on the past couple of years. Max's passionate racing family, such as his father Jos, mother Sophie, sister Victoria, and his manager Raymond, share their honest view on his determination and the impact it has had. 
Key moments
The documentary captured his biggest accomplishments and other special moments, such as becoming the youngest Formula 1 driver ever. The series also shows more private moments of Max, enjoying his life as a 23-year-old with friends outside of the circuits. The combination of never before seen footage of his youth and behind the scenes resulted in a unique glimpse into the life of Max Verstappen.
Triple and Max Verstappen
This documentary is a special milestone in the partnership of Triple and Max Verstappen. In 2016, Triple and Max started working together in order to improve and develop his digital branding. This started with creating a brand book and logo and ultimately resulted in an app and website. In 2017 Triple and Max designed his helmet with the iconic lion. Since then, there were more than five other helmets released. Another result of this special partnership is the (award winning) Mixed Reality by Max Campaign with Exact, where a Formula 1 car simulator was combined with Mixed Reality.
I am very happy and proud with how the documentary turned out. Verstappen management and family really gave us the chance to make something special, which I think we achieved. I hope it gives everyone an insight into who Max Verstappen really is and everything it took to make him into what he is.
Herman de Vries - Brand Manager
Want to learn more about our partnership with Max Verstappen? Read the case or watch the documentary.