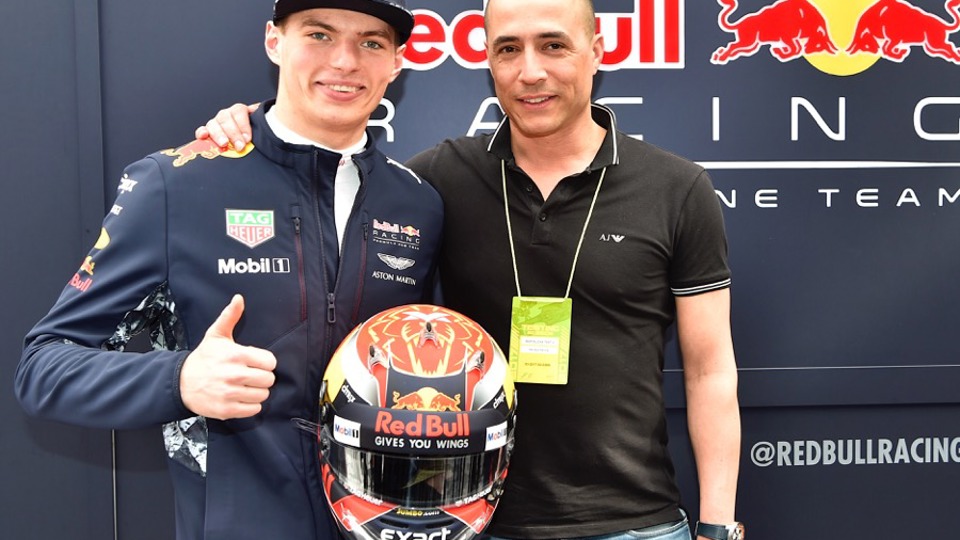 Max Verstappen and Triple extend digital partnership
Just like in 2016, Max Verstappen will also be guided by Triple in the 2017 season in the field of digital and branding. In addition to the further development of the digital applications for Verstappen, Triple will again this year be involved in the branding and design for the Dutch Formula 1 talent.
The first achievement of 2017 is the helmet that Triple designed. Max will proudly ride this helmet next season. The special thing about the design is the obvious wink from the Netherlands to the rest of the world. The eyecatcher in the head of the Dutch lion on top of the helmet. By integrating the official Max Verstappen logo. we've created a unique and very recognizable image. This not only emphasizes Max's Dutch identity but is also a symbol.
In 2016, Triple was responsible for the new corporate identity and the redesign of the official online platform of Max Verstappen. In addition, the official apps for iOS and Android have been developed. In these apps you get access to exclusive content and products from Max. With this, the iPhone and Android apps have become an important pivot in the strategy in which digital media and technology are used to expand the Max Verstappen brand and strengthen the relationship with the fans and the public.

These apps are now used by 200,000 people. The total online reach has grown to 1.8 million.
Triple is an innovative company that likes to lead the way and is constantly exploring new possibilities in the digital field. That is why we are very pleased with the pleasant cooperation with a top athlete like Max Verstappen, who embodies these values and helps us to achieve these ambitions.
Schalk Stalman, CEO and co-founder of Triple
Would you like to learn more about the collaboration of Triple and Max Verstappen? Read our Max Verstappen case.