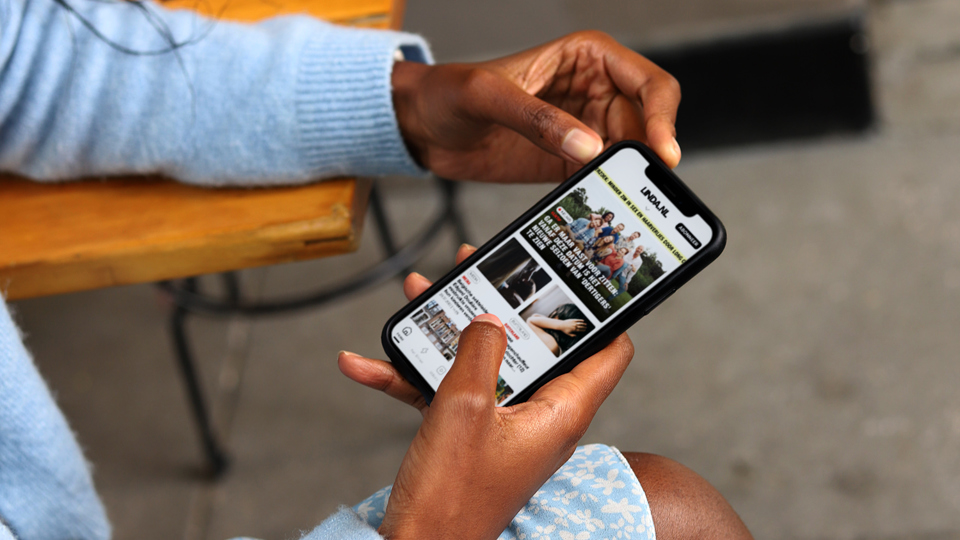 LINDA.nl and Triple launch renewed app
After months of close cooperation, we launched the renewed LINDA.nl app. The renewed app offers an improved user experience through a new navigation structure and a refreshed design.
As a digital partner of LINDA.nl, we were involved in the app's design upgrade and the Mobile and Back-end development. In April of this year, the website already got a refreshed and dynamic appearance and a clear navigation structure, in which LINDA.nl responded to its readers' usage patterns and wishes. Now the app is also entirely in line with the digital experience.
The app is loaded using WebView. This makes further development faster and more efficient while the user experience remains the same as with a fully Native app.
LINDA. is the Netherlands' largest online and offline content platform for women. Clean design and bold typography have always been the trademark of the LINDA brand. The revamped platform reflects these values ​​and draws the user in with subtle, playful animations.
Would you like to know more about the LINDA.nl platform? Read our case.