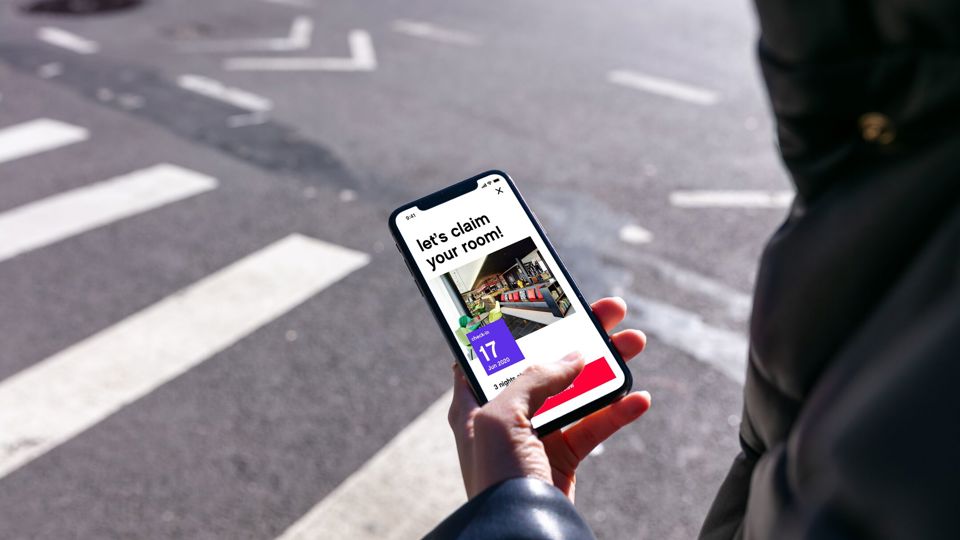 citizenM and Triple nominated for 2 Dutch Creativity Awards
We can proudly announce that the citizenM 'contactless hotel project' has been nominated for 2 Dutch Creativity Awards! The digital-first hotel experience has been nominated in the categories Digital Service (Digital) and Mobile & Wearable (Digital). 
In 2018, Triple became the digital partner of citizenM hotels to help them reinvent their customer journey and better live up to the brand mission. The focus was on creating a frictionless user journey that embodied the playful and human DNA of the brand across all digital platforms. This resulted in a seamless user experience on the website, in-room tablet, check-in kiosk, and mobile app at the center of it all. 
Since 2020, the Spin Awards and ADCN Lamp Awards have combined forces and continued as the Dutch Creativity Awards to celebrate the most creative projects, ideas and people in the Netherlands. Together they award within eight different disciplines and more than fifty categories. Winners in the digital categories will be rewarded with a Spin Award and others will receive a Lamp. Even though the Dutch Creativity Awards are relatively new in the industry, the Lamps and Spins have been the most prestigious Awards and symbols for creative communications and digital innovation. The winners of 2021 will be announced on the 29th of September.
Last month, the citizenM app was recognized by the Red Dot Design Awards as one of the best apps of 2021. Earlier this year, the partnership between Triple and citizenM has also won two golden Dutch Interactive Awards in the categories 'brand' and 'service'. 
Want to learn more about our partnership with citizenM? Read the online case here or discover the apps and website for yourself: download the iOS or Android app or go to www.citizenM.com.