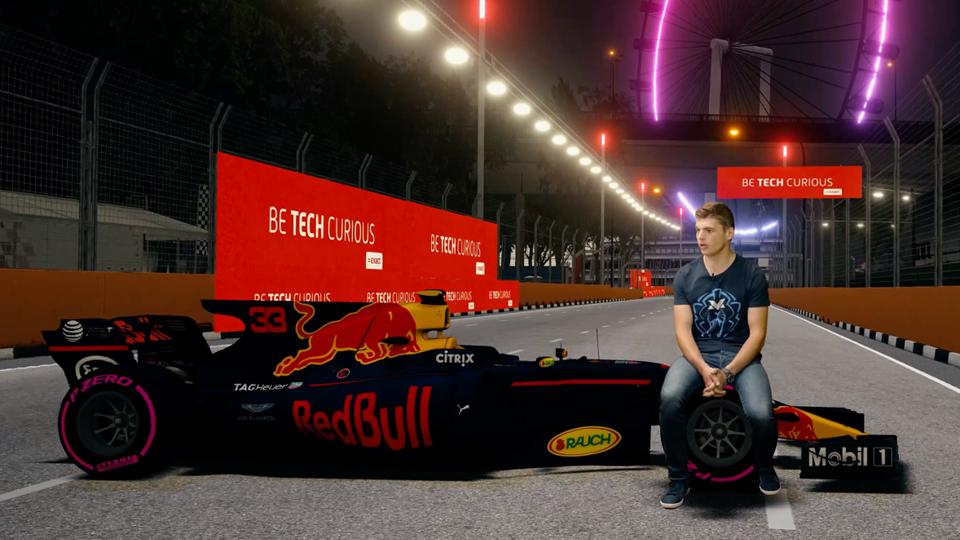 Mixed Reality with Max Verstappen and Exact

Driven by passion, Triple's venture into Mixed Reality successfully popularized the partnership between Max Verstappen and software company Exact.
Max Verstappen and Exact have been long-time partners. However, a software company and a Formula 1 driver aren't the most obvious companions. That's why they started looking for ways to highlight their shared values.
As a digital partner to Max Verstappen, Triple was requested to conceive a unique campaign about the partnership between him and Dutch software company Exact. In turn, Exact was looking to promote its image as a tech-curious company, to highlight how they're always looking for novel ways of improvement.
For Triple, this was an amazing opportunity to combine our personal passions with our tech knowledge. Firstly, we managed to find the shared value between the two partners. We spotted the similarity between Exact's innovative spirit and Max's natural instincts as a Formula 1 driver who's always pushing boundaries.
Mixed Reality
We came up with an award-winning campaign, dubbed 'Mixed Reality by Max', in which both parties were able to share their unique qualities. The campaign concept was executed using Mixed Reality, which allowed us to bring together three of Triple's biggest passions: Formula 1, racing simulations, and tech.
Mixed Reality is a technology bringing together reality and digital elements, creating a new reality altogether. This combination gave both viewers and Max a unique perspective from Max's viewpoint while he was driving a number of famous Formula 1 race tracks.
We created the Mixed Reality campaign by combining green screen recordings with computer graphics recorded using the Oculus Rift Virtual Reality headset. By mounting a GoPro onto Max's helmet, which recorded his hands and the steering wheel, a perfectly realistic composite image was created. This blended the real and the virtual environments seamlessly.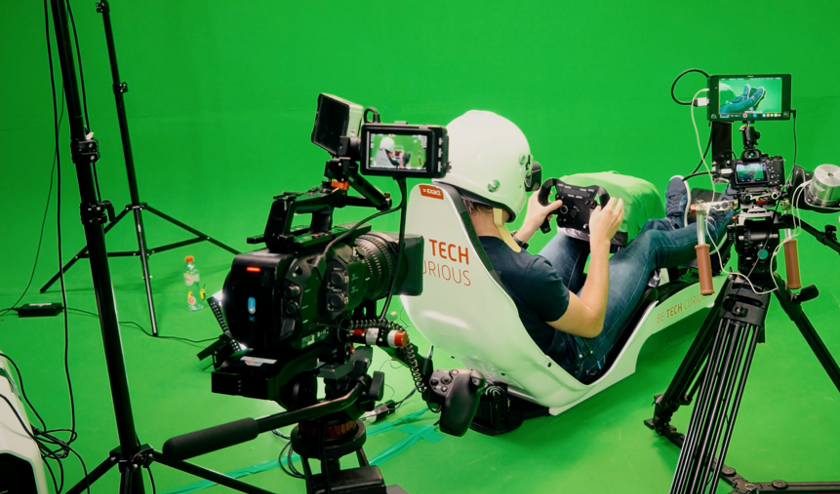 Dutch Grand Prix
In order to lift the campaign to a higher level, we decided to create an entirely new virtual Formula 1 Grand Prix track, set in the Netherlands. The uniquely designed track was modeled after the real-world surroundings of the Exact company headquarters in Delft, giving the race a personal touch.
To put our Mixed Reality campaign into the spotlights, we created an online series. The nine-part series was posted on Max's personal online accounts, including his YouTube channel. All of the episodes worked towards the grand finale: the Exact GP.
After the episodes drew in people online, the big final was hosted during the Exact Live event with over 5.000 attendees. Here the custom Exact track was presented as a surprise to Max. He was challenged to drive the track for the first time during the event. Exact employees had been practicing the track in the week leading up to the event, and had managed to set an impressive lap record. Max was challenged to beat their lap time. And of course, we're talking about Max Verstappen here, he crushed the lap record at the first try.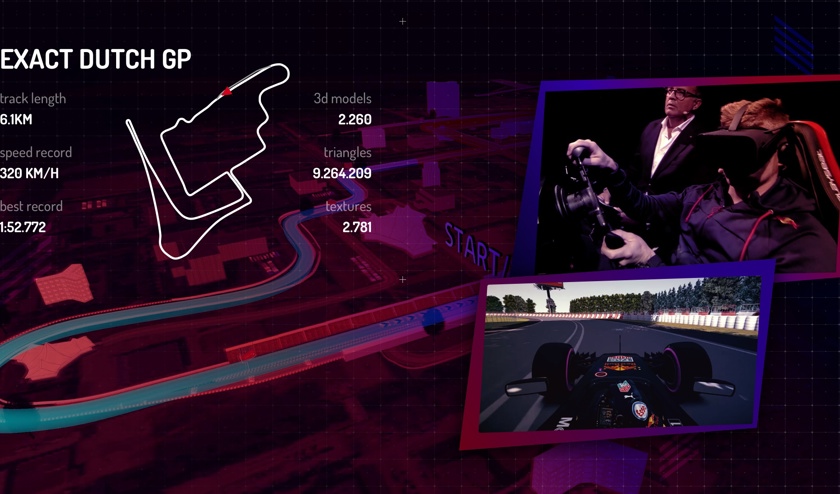 Online Series
The online series also turned out to be a big success. The nine episodes have been viewed over a million times, with over 760.000 unique visitors. The series has managed to highlight the cooperation between Max and Exact in an authentic way, because the content was interesting to both fans and followers of Max and Exact employees.
All of the episodes showcase unique content and highlight something new. The first episode explains how the concept was created, while episodes six and seven explored the cooperation between Exact and Max. In the second to fifth and seventh episodes, Max raced a number of famous race tracks while sharing his own personal advice and experiences.
The series stands as a testimony to how passion-inspired ventures within Triple can lead to a high-profile success story. Interested in learning more? Then have a look at www.mixedrealitybymax.com. Or learn more about our ongoing cooperation with Max Verstappen by looking at our case page.