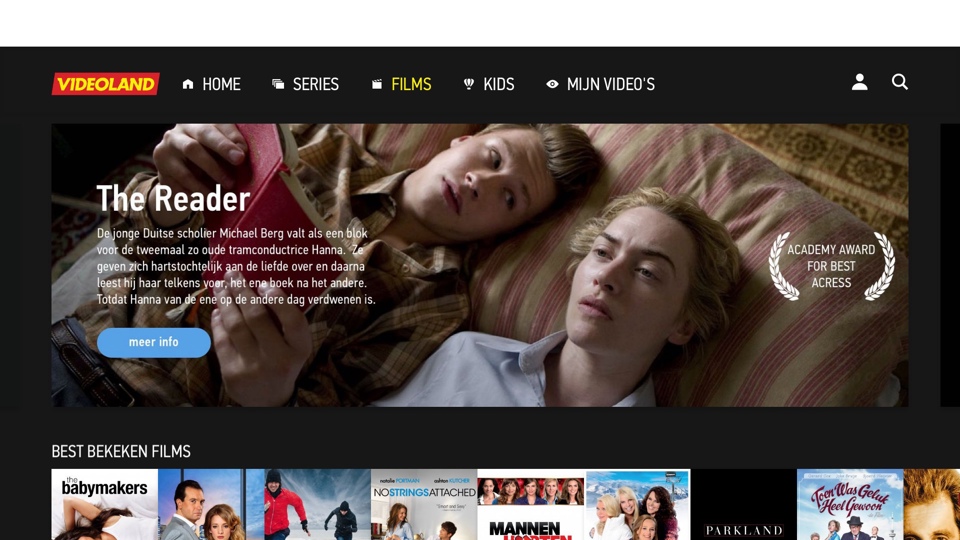 Videoland for Apple TV

Videoland Unlimited provides online and unlimited access to a wide range of premium video. Subscribers to the online service can use the app to watch all series and movies directly from tablet and smartphone in a most personal experience. Now also available for the Apple TV.
The Videoland Unlimited app offers video in the highest quality available, with added features that enable a personal video experience. Users can create their own watch list and receive personal recommendations based on their viewing behavior to discover new movies and series
By activating the kids mode all content unsuitable for kids is locked away, to keep the youngsters safely entertained for hours. Different members of the family can enjoy the service, with up to four users per account to watch on various devices and locations. And by using the app, so-called Moviepoints are collected that will lead to various discounts for pay-per-view movie offerings.