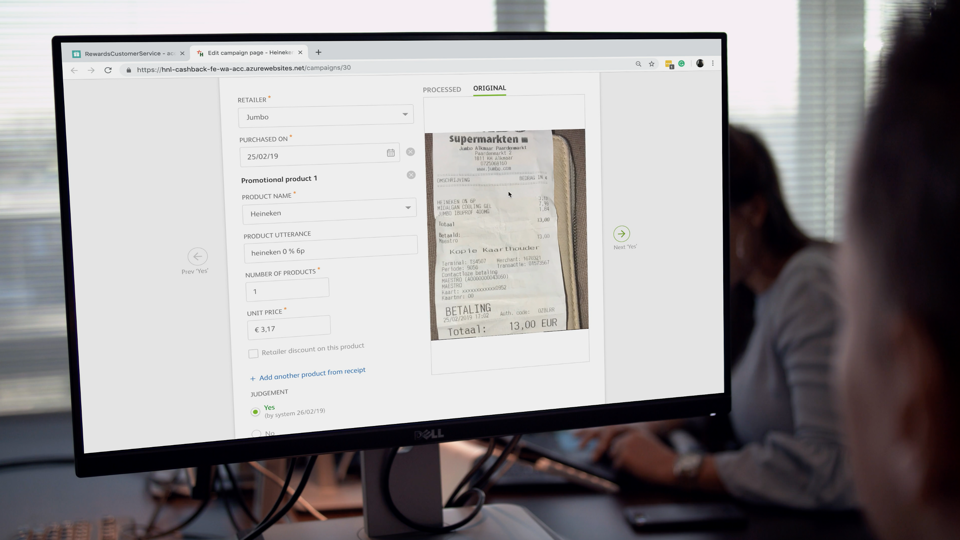 Two SpinAwards 2019 nominations for Heineken Rewards
Together with WeAreBrain, we have been nominated for 2 (!) SpinAwards with The Heineken Rewards platform.
Heineken Rewards is a big data and AI-powered Marketing Automation solution from HEINEKEN Netherlands and is used by Marketing and retail departments. By using Rewards, Heineken using sophisticated Optical Character and Image Recognition to effortlessly redeem loyalty, cashback and refund campaign offers. It allows consumers to easily scan and upload receipts or images.