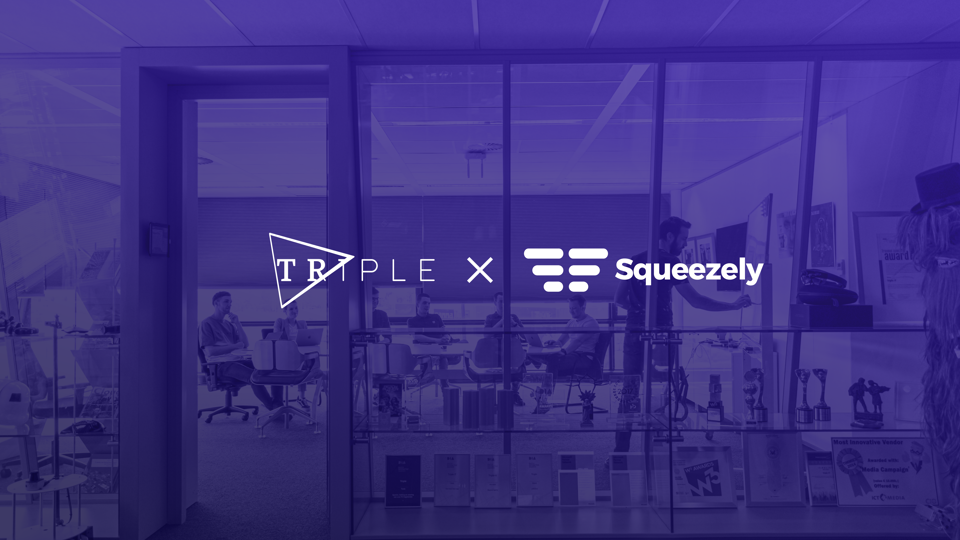 Triple teams up with Squeezely for enriching customer data
Triple has found a perfect fit in the tool of Squeezely, giving full control over collecting, enriching and using customer data. At Triple, we use the tool to support some of our clients, in combination with a data lake and a Customer Data Platform in the cloud.
About Squeezely
Squeezely gives a full 360-degree overview of your customer profiles and their relevant data. The fields are completely customizable, making it easy to store everything in one central place. The most unique feature is the user-friendly journey builder, which helps businesses create customer journeys and personas by linking different data sources. Squeezely is also simple to integrate with e-mail tooling, advertising channels and other popular marketing automation tooling.
We are very excited to work with partners like Triple. They use Squeezely to keep building better.
Erik de Kock, Marketing Manager Squeezely
We have partnered with Squeezely due to the good cooperation with some of our clients. We believe that they are the connection between custom data platforms and the web and app platforms we develop.
Daniel de Vos, Lead Data Solutions Triple
Partnership
Triple is both an implementation and a reselling partner of Squeezely. Together, we have worked on several media projects and quotation processes. In this partnership, we strive for enhanced offering and knowledge sharing as Squeezely joins us in the vision of composable solutions. Squeezely will therefore support Triple on custom integrations with external sources and tooling.
Want to learn more about our partnership with Squeezely? Visit their website.