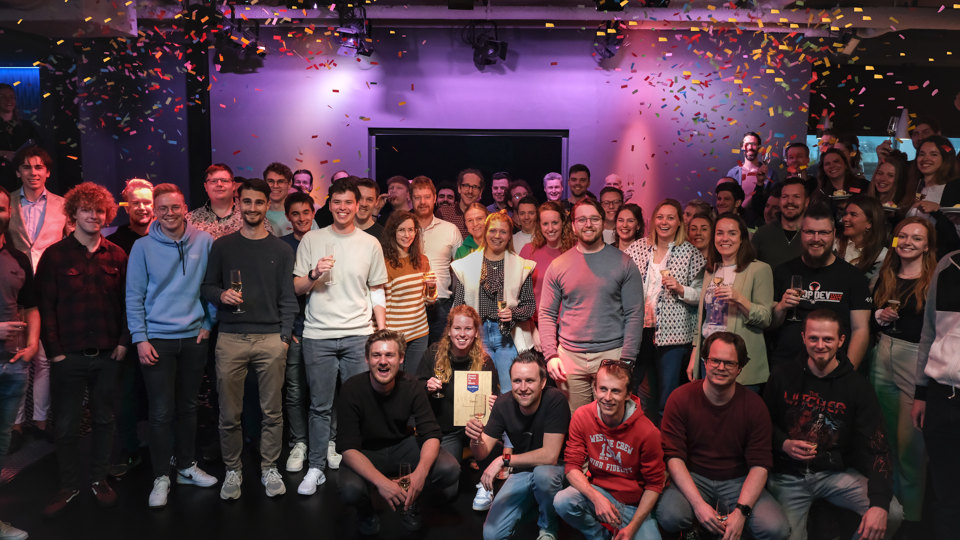 Triple receives official Great Place to Work certification

With an impressive score of 85%, Triple has achieved Great Place to Work certification! When asked if Triple is a Great Place to Work, 95% of the 200+ colleagues gave a resounding yes. The unique Triple culture, the freedom and responsibility they experience, and the opportunities for personal development are the most frequently cited reasons for designating Triple as a Great Place to Work.
The certification is the most definitive "Employer-of-Choice" recognition that organizations strive to achieve. The certificate is recognized worldwide by employees and employers and is considered the "Gold Standard" for identifying and acknowledging Great Workplace Cultures.
Great Place to Work assesses the degree of trust, pride, and enjoyment within organizations. The opinion of Triple's colleagues was assessed based on five values: credibility, respect, fairness, pride, and camaraderie. Across all study aspects, Triple scores an average of 8.4 as a final grade.
"Ultimately, this certification is not the end goal, but the fact that our employees genuinely see Triple as a Great Place to Work is crucial. We work hard every day to be a top employer for our colleagues, and we are proud that we succeed in doing so day in and day out," said Marloes Zonneveld, HR/Recruitment Manager at Triple.

What makes Triple a Great Place to Work?
At Triple, we pour everything into our work: our deep expertise, tireless energy, and a healthy dose of fun. Because work is important, but it is even more important that the work, the people you do it with, and your environment are enjoyable. And we don't just believe that these things go well together, we are convinced that they reinforce each other. At Triple, we are more than colleagues; there is a real friend culture. That is why we also do a lot of fun things together outside of working hours, such as gaming, drinks, sports, and working on our hobby projects.
In a creative and stimulating environment, we provide our colleagues with all the tools and freedom to bring out the best in themselves and to create the most effective solutions for our clients. To experiment with new techniques. To spar with colleagues, learn from each other, and inspire each other. In close-knit teams, we create digital solutions for our clients that we are all extremely proud of.
We believe it is important that our talented colleagues not only create great solutions for our clients but also have the space to grow themselves. That is why we have established an extensive personal development program for all our Triple colleagues.
We continue to strive to maintain Triple as a Great Place to Work by continuously improving the organization.
Do you want to know more about Triple as an employer? Take a look at our careers website.