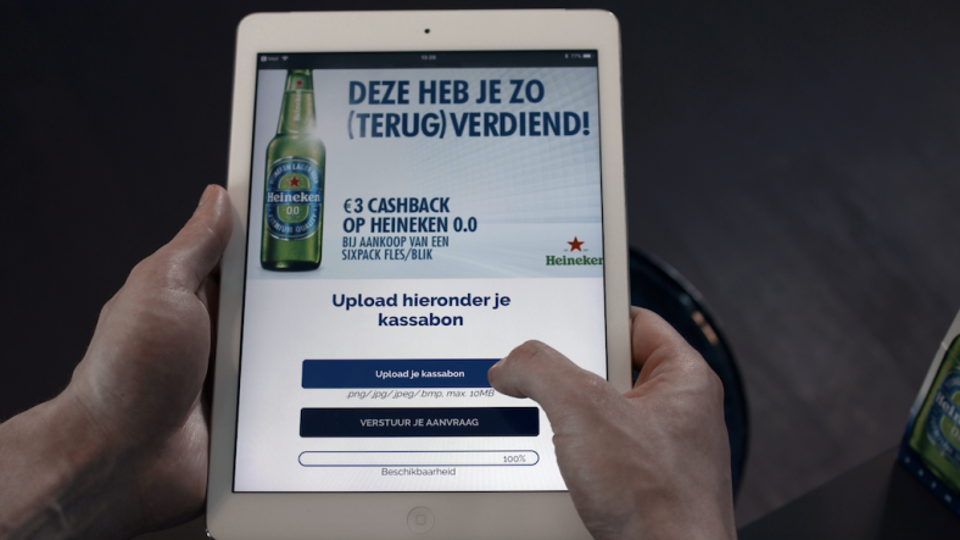 Triple nominated for 2 Dutch Interactive Awards
We're thrilled to announce our 2 Dutch Interactive Award (DIA) nominations! Together with Q-dance, we got nominated in the category 'communities' with Q-dance live mode. In collaboration with WeAreBrain and HEINEKEN Netherlands, we got nominated in the category 'Tools' with Heineken Rewards. The DIA jury will announce the winners on June 27th.
Heineken Rewards
Heineken Rewards is a big data and AI-powered Marketing Automation solution from HEINEKEN Netherlands and is used by Marketing and retail departments. By using Rewards, Heineken using sophisticated Optical Character and Image Recognition to effortlessly redeem loyalty, cashback and refund campaign offers. It allows consumers to easily scan and upload receipts or images.
Q-dance live mode
Q-dance wanted to create a unique festival experience for their community, for the festival visitors and the tribe staying at home. A live mode has been added to the updated app, a unique feature that transforms the application into a special digital environment that focuses entirely on the festival during large Q-dance parties. To provide the community at home with a special festival experience, all stages can be followed through video live streams (4K HDR) and special Q-dance Radio broadcasts.