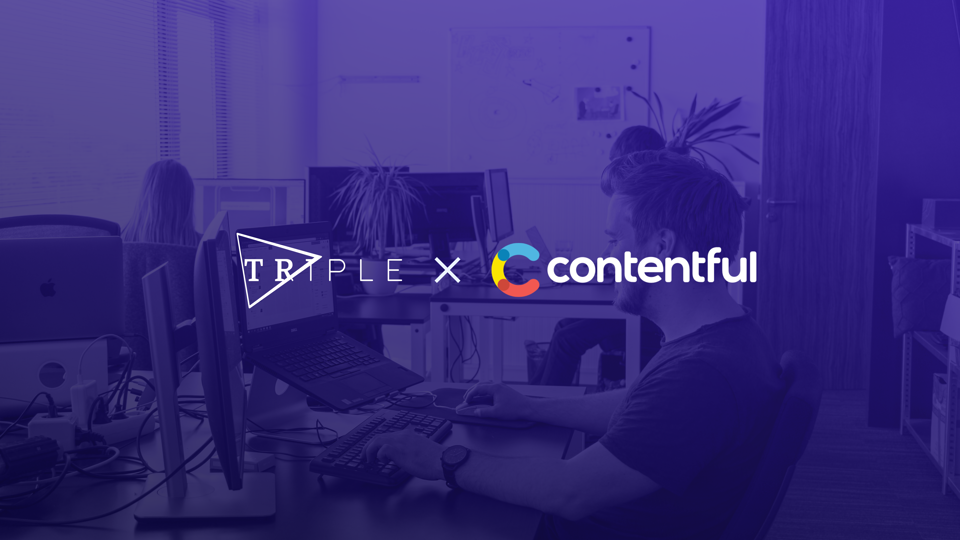 Triple announces its partnership with Contentful

Triple and Contentful have become official partners to deliver the best-in-class digital experience for Triple's customers.
Triple has been using Contentful's CMS platform for several years. With this official partnership, we hope that we can serve our customers even better.
Contentful unifies content in a single hub and structures it for use in any digital channel so digital teams can assemble content and deliver digital experiences faster and at scale. With an API-first approach, Contentful can be easily integrated with a company's existing systems and can be extended with custom-built apps or apps available from the Contentful app marketplace.
Over half a million developers and thousands of brands and organizations around the world, including over 30 percent of the Fortune 500, rely on Contentful to create and deliver digital experiences across websites, mobile apps, digital displays and other connected devices.
We have experienced Contentful to be a valuable component in composable, API-based architecture to build a modern, flexible, and extensible tech stack.
Lennart van Wijk, Managing Director Cloud Solutions at Triple
Triple has always been driving innovation - creating fantastic digital experiences that redefine standards. Working with Triple and seeing the phenomenal projects they deliver for our customers is amazing and the testament to our belief that technology should enable companies to grow and become better every day.
Carolin Berger, Regional Sales Director at Contentful
At Triple, we broadly support separating applications into multiple services. APIs are the key driver for communication between those services. Together with Contentful, we can integrate a CMS service within that landscape for our customers. As Contentful lets you set up your own data structure, this allows Triple to get the flexibility we strive for, for our partners, where the customers have the ability to manage their content in an easy way.
Find more information about Contentful here.