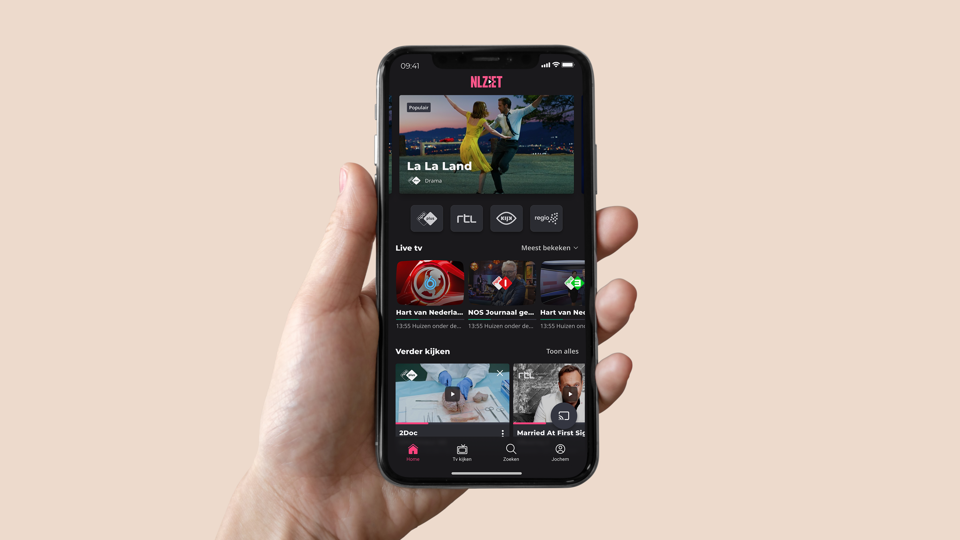 Triple and NLZIET receive two bronze Lovies

The international Lovie Awards have awarded two bronze Lovies to the NLZIET platform that we've designed and developed. The website of the streaming service received an award in the category 'News and Entertainment' and the app became a bronze winner in category 'Music and Entertainment'. Special awards for an even more special partnership. 
The Lovie Awards honor companies who are truly harnessing the power of the Internet, from top web and creative networks and content publishers to cultural and political organizations and individual creators. The public will have 16 days to cast their votes, with the voting window closing on 6th October.
Triple and  NLZIET 
The subscription-based service of NLZIET enables users to watch the most complete and current Dutch TV offering online: both on-demand and live. By combining both, NLZIET created a service that fits perfectly in the media consumption of the new generation. Over the years, our dedicated team has created a modern and user-friendly interface, added various functionalities, and optimized the app and website, SmartTV and ConnectTV. The project resulted in a strong co-creation relationship. 
In 2020, NLZIET underwent a major rebranding project, including an overhaul of its existing platform. The goal of the redesign of NLZIET was to future-proof the platform's design, branding and technology—on the front end, as well as behind the scenes. The updated platform is tailored to modern viewers' needs, with a focus on personalization, user-friendliness, findability and a natural viewing experience. 
Triple is involved in the further development of the platform and actively contributes ideas to help make NLZIET an even better video service. Using video analysis technology, Triple continues to fine-tune the newly revamped platform to ensure the best viewing experience for NLZIET customers. 
Award-winning website
The renewed NLZIET website received a silver w3 Award earlier this month. The Academy of Interactive And Visual Arts (AIVA) jury proclaimed the NLZIET website as one of the best projects in 'Television for Websites' of 2022.
Triple and NLZIET have been working together since the very start of the Dutch streaming platform. Learn more about our partnership here.