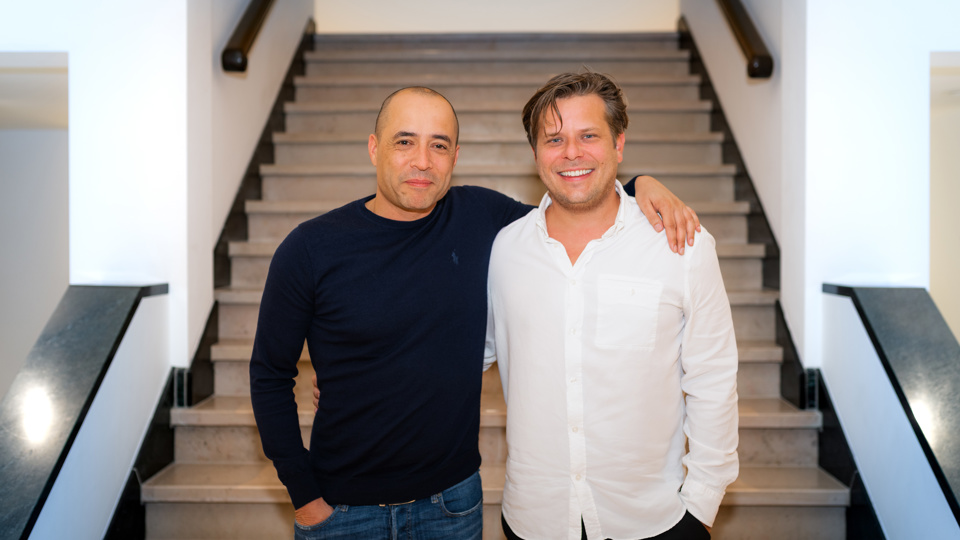 Triple and code d'azur join forces for global coverage

Dutch agencies, Triple and code d'azur, team up to build an international agency group and provide even better service for companies. Creating a digital powerhouse, with over 450 specialists, focusing on projects where brand, creativity, technology and data converge.
Synergy essential for impact
Customer digital ecosystems are becoming more complex. Successful e-commerce requires strong campaigns, customer communications are increasingly data-driven, and a sharp brand definition is essential for distinctive digital experiences. To drive real impact, marketing, customer experience, technology and data need to work together perfectly. A major challenge that many companies are struggling with, and to which the "traditional" full-service agencies, but also consultancy firms, still have insufficient answers. The combination of Triple and code d'azur creates the broadening needed to serve the full client ecosystem.
Technology and innovation are deeply rooted in the DNA of the two agencies. code d'azur is the leading Amsterdam-based creative digital agency, with offices in Austin, Barcelona and Dubai. They lead in designing and building digital products, ecosystems, and campaigns for brands such as Polestar, Philips, and KLM. Triple has over 20 years of experience and continues to be one of the most innovative companies in the Netherlands for digital solutions and media services. The agency works for multinationals, including citizenM and Ajax. In addition, Triple manages influencers including Kalvijn, and is the founder of Team Gullit, one of the world's best esports teams.
Digital first mindset
Both agencies are a perfect match in terms of mindset and the pursuit of quality. They share the strong belief that tomorrow's brands will exceed today's customer expectations. Consumers also expect better synergy between what brands say and what they experience digitally. This merger means that customers will benefit from even more creativity, technological expertise and innovative concepts. Continuing to lead the way and remain distinctive. Society expects the platforms that they rely on to be always available. Something Triple has specialized in for the past two decades.
Schalk Stalman, CEO Triple: "The people and creativity of code d'azur are of unprecedented high quality. The synergy in our DNA and services make our agencies the perfect match for our joint international ambitions."
International ambitions
The agency group will be stronger at home and abroad, allowing it to serve multinationals, but also improve its services for regional clients. Clients are served in the United States, Middle East and Europe using the group's international offices. The opening of an office in Asia is planned in the near future. Giving the organization the perfect platform to make an impact worldwide.
Nik Nieuwenhuijs, CEO code d'azur: "Triple has an impressive track record in innovation and technological know-how, combined with an entrepreneurial spirit. Together, we offer the answer to the challenges facing companies around business, data, marketing and technology."
Triple and code d'azur will initially continue to operate under their own names.