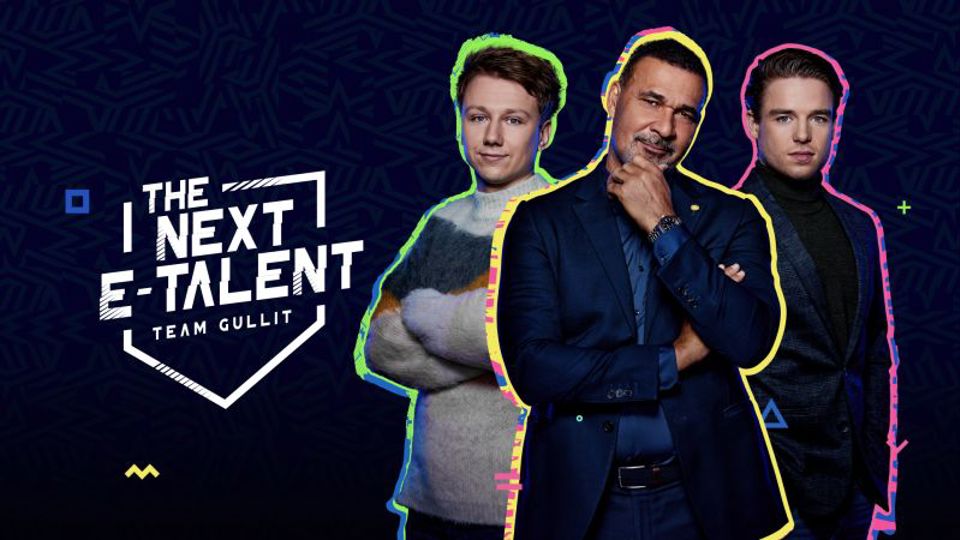 Team Gullit and RTL launch The Next E-Talent
Cheering people, mesmerizing awards, loads of followers and hundreds of thousands of viewers. We're not talking about the weekly scenarios Messi or Christiano Ronaldo experience, we're talking about the weekly setting of esports players. Esport is huge and nowadays professional esports players are seen as rockstars. The soccer game FIFA is the best-selling game in Europe and there are more than 1.5 million players in the Netherlands alone.
RTL (Videoland) and Triple venture Team Gullit, the esports team and academy of Ruud Gullit, are therefore on the hunt for the newest Dutch FIFA-talent. Which FIFA player has always dreamt of a career as a professional esports player and will conquer that one spot in Team Gullit? This can be seen on the first-ever television show for gamers: 'The Next E-Talent: Team Gullit'.

The episodes of The Next E-Talent will be available on Videoland in the spring of 2021. In five episodes Team Gullit will - led by Ruud Gullit himself - search for new talents. To conquer a spot in Team Gullit, participants need to be more than just good at playing FIFA. The players will be tested on multiple physical and mental skills in the form of assignments and challenges, such as marketing themselves in the esports world, gaining an online presence and creating engaging videos attracting hundreds of thousands of online viewers. The winner will ultimately win a spot in the selection of Team Gullit.