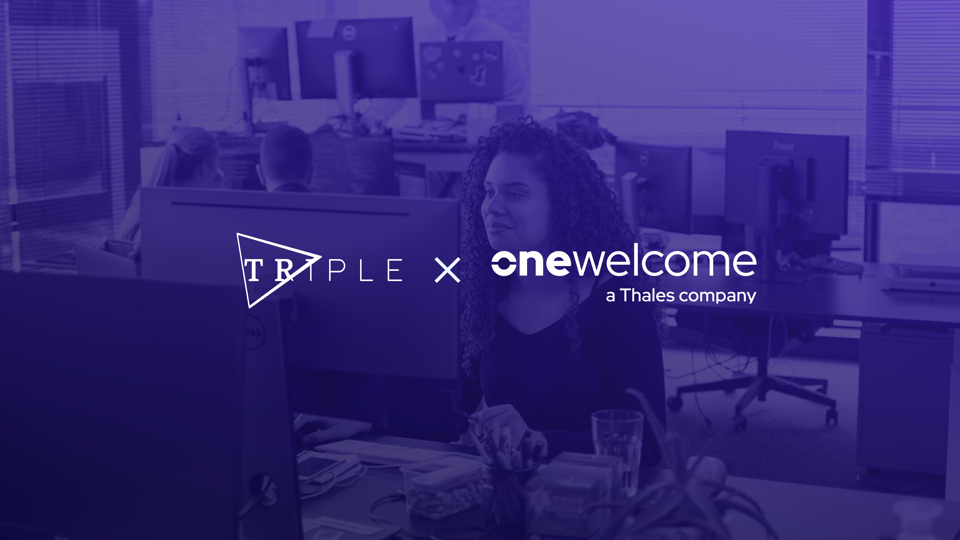 OneWelcome and Triple accelerate digital transformation with partnership

Leading CIAM provider OneWelcome Thales partnered with Triple to accelerate digital transformation by seamlessly connecting over 80 million consumers, business ecosystems and gig workers to online services. 
OneWelcome Thales Solutions for B2C, B2B and gig Workers
Customers expect secure, fast, and seamless digital experiences when managing their daily lives online. Thales' OneWelcome Identity platform for B2C helps organisations do exactly that; design and execute frictionless digital customer experiences- ensuring privacy and security without compromising user-friendliness. CIAM is a strategic initiative to drive customer loyalty and relies on advanced technological capabilities such as biometrics verification, identity proofing, Single Sign-On, Multi-factor authentication, and more. 
Consent Management app
The Consent & Preference management identity app allows organizations to manage consent for documents, attributes, and preferences. For example, how do you ensure that all your end users confirm that they agree to the latest terms and conditions for your online services? All this is crucial for your organization to comply with regional privacy laws (for example, GDPR and CCPA) or your own organization's compliance rules. This platform includes all of the necessary functionalities out of the box.
Joining forces with Triple strengthens our goal of accelerating digital transformation. We aim to provide their customers with frictionless, secure digital experiences and help them achieve seamless, privacy-first digital access.
Danny de Vreeze, CEO OneWelcome
CIAM is fundamental to our DX platforms. Our partnership allows us to help our clients in managing the complexities of multi-org architectures using business identity apps built on a solid IDaaS solution.
Lennart van Wijk, Managing Director Cloud Solutions at Triple
The Thales OneWelcome Identity platform for B2B can also help transform the collaboration within a business ecosystem, for example, with business partners, suppliers, and vendors. Within a B2B environment, organisations still need to allow the right people from the right companies to access their resources while maintaining control of their corporate data- and they need to do this seamlessly. Companies also increasingly rely on a gig-based workforce to meet their growth needs, especially during seasonal peaks. Thales's OneWelcome holistic Identity platform supports the entire process, securing and allowing users to register simply.


Learn more about OneWelcome here.