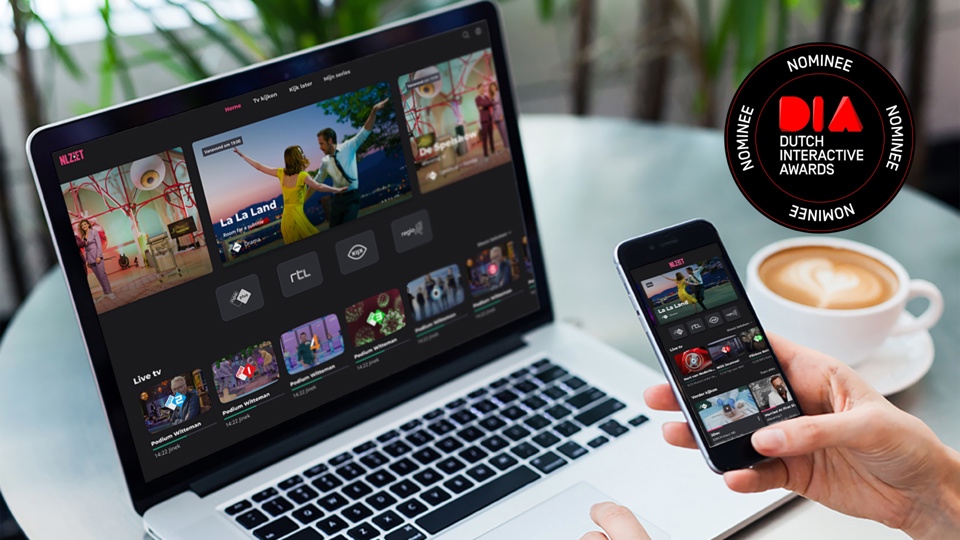 NLZIET and Triple nominated for Dutch Interactive Award
Triple and streaming platform NLZIET have been nominated for a Dutch Interactive Award in the category 'Service'. 
The Dutch Interactive Awards are the most prestigious digital awards in The Netherlands and honor the best interactive projects of the year. It presents gold and silver awards within 16 categories to the most prominent agencies and clients. The winners will be announced on May 21th.
NLZIET and Triple have been working together since 2014. The subscription-based service of NLZIET enables users to watch the most complete and current Dutch TV offering online: both on-demand and live.
Over the years, our dedicated team has created a modern and user-friendly interface, added various functionalities, optimized the app and website and much more. The project resulted in a strong co-creation relationship.
In 2020, NLZIET underwent a major rebranding project, including an overhaul of their existing platform. The goal of the redesign of NLZIET was to future-proof the platform's design, branding and technology—on the front end, as well as behind the scenes. The renewed streaming platform is tailored to modern viewers' needs, with a focus on personalization, user-friendliness, findability and a natural viewing experience. 
Want to learn more about our partnership with NLZIET? Read our case, take a look at their website or download the NLZIET app.