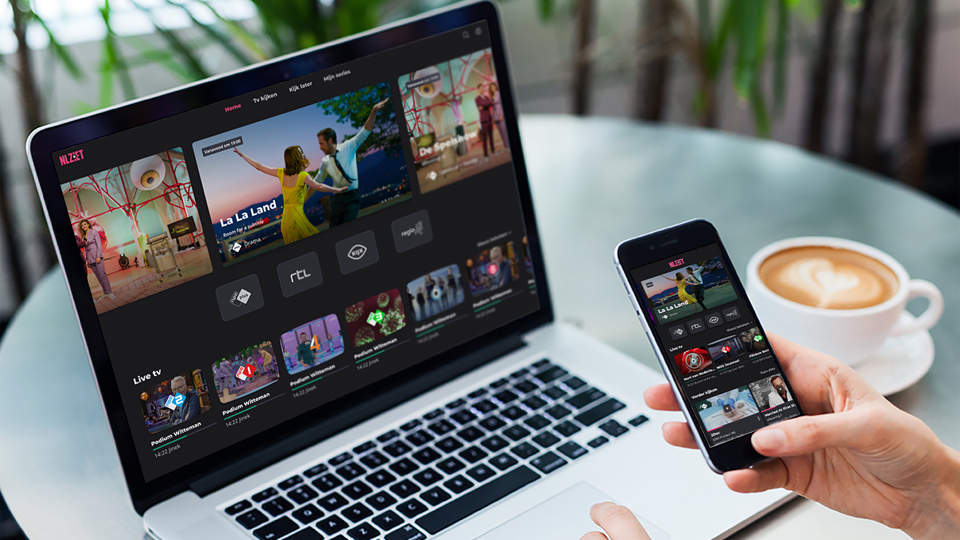 NLZIET and Triple launch renewed platform for a richer TV experience
After more than a year of hard work, it is finally here: the renewed platform of NLZIET. The renewed website, apps (iOS and Android), and tvOS and Android TV have a new look and offer a better content display, relevant viewing recommendations for a richer TV experience.
In close collaboration with NLZIET, our dedicated team of more than 20 Triple colleagues has worked incredibly hard on the renewed platform and has been involved in every step of the roadmap. 
Triple has been responsible for the mobile, web and Chromecast development of the NLZIET platform for several years now. Since 2020, SmartTV development and UX/UI design have also been added to our partnership. We keep a close eye on video analytics to see how we can improve the performance of the platform. Through brainstorm sessions and annual innovations presentations, NLZIET gives our team the freedom to propose new features of improvements on the platform.
The renewed NLZIET focuses on improving the viewing experience and ease of use. In addition to a super-friendly and modern interface, important improvements have also been made in functionalities such as live TV experience and the TV guide. A new functionality is personalized recommendations, which is based on viewing behavior and makes favorite programs easier to find.
NLZIET is the online service of Dutch broadcasters that provides non-stop tv, commercial-free. The streaming service brings the best of all channels straight to your preferred device and lets you see your favorite tv content, both live and on-demand, in high quality on all available platforms; anytime and anywhere. 
Do you want to learn more? View our NLZIET project case, or experience the platform yourself by taking a look at www.nlziet.nl or download the renewed app (iOS & Android).