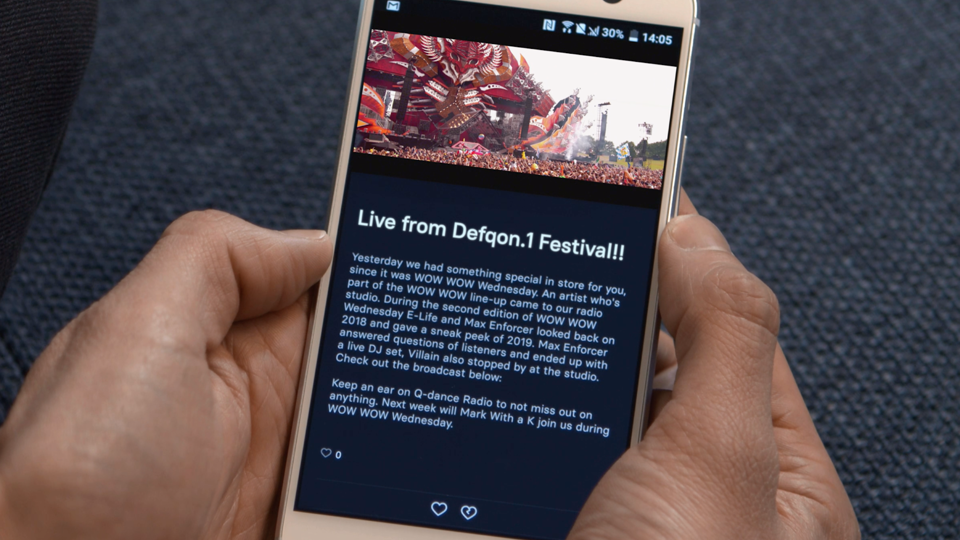 New Q-dance app provides ultimate festival experience
We've developed the latest Q-dance app, that provides its users the ultimate festival experience. The app was launched during Defqon.1 festival in Biddinghuizen and reached during the three-day-festival over 4,8 million (!!) viewers worldwide with its live streams.
During Defqon.1 festival, the biggest Q-dance event, the app was transformed into a live mode feature. Visitors could track their own location on the festival map. Furthermore, users could create their personalized timetable to make sure that they wouldn't miss their favorite DJ.

We've built a special API on a serverless environment called AWS Lambda. This is a compute service, that lets you run code without provisioning or managing servers. AWS Lambda only exports code when necessary and automatically scales from a few requests per day to thousands per second.

Q-dance is a Dutch organizer of hardstyle, hardcore and hard house festivals, such as Defqon.1 Festival, Q-BASE, Qlimax and X-Qlusive.