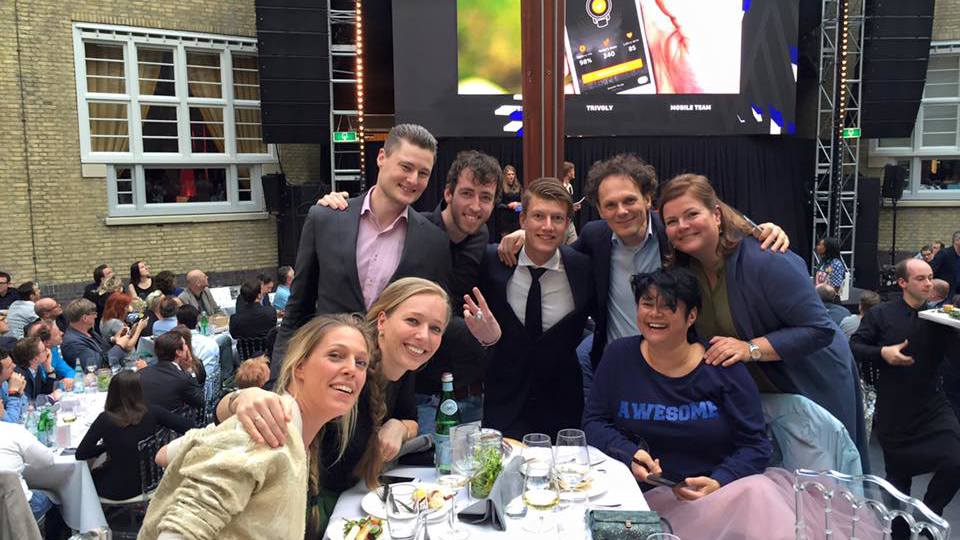 LINDA.tv wins SpinAward in category Content

YES! Triple's LINDA.tv app won the SpinAward. What a great night. LINDA.tv, the app for Video snacking, wherever and whenever you like, won this prestigious industry award in the category 'Content'.
You'll understand we at Triple are psyched with our silver ring. The jury explained that they "appreciated the simplicity of the app, with a team behind the concept that truly understands great content and that implements formats that are right up to date. LINDA.tv could alter the media landscape for good!"
The SpinAwards are prizes for creative concepts that advance digital thinking. The prizes are awarded to Dutch and Belgian contestants at the annual SpinAwards Night. The SpinAwards have been around since 1998 (like us!) and are organized by the independent SpinAwards Foundation, dedicated to promoting creativity and effectiveness in digital media.