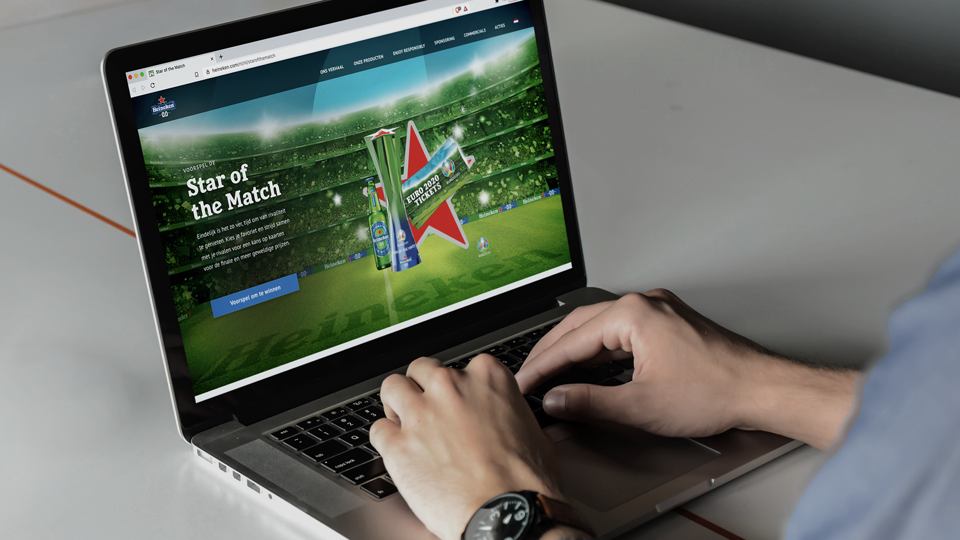 Heineken and Triple release 0.0 Star of the Match website to celebrate UEFA Euro 2020
To promote its partnership with the UEFA European Football Championships (UEFA Euro 2020™), Heineken® has launched the 0.0 Star of the Match campaign. As a digital partner, Triple has been responsible for the development of the platform. 
Through the platform, Heineken® offers football fans to test their football knowledge and the chance to win tickets to the final of the Euro2020 championship, and many more exciting prizes. Every game (51 in total) will have a Star of the Match, which is chosen by UEFA after the match has taken place. By predicting the right player before the game, fans will have a chance to win a prize. 
The campaign website runs on the recently launched Heineken.com platform in which Triple, as the development partner, has been closely involved.