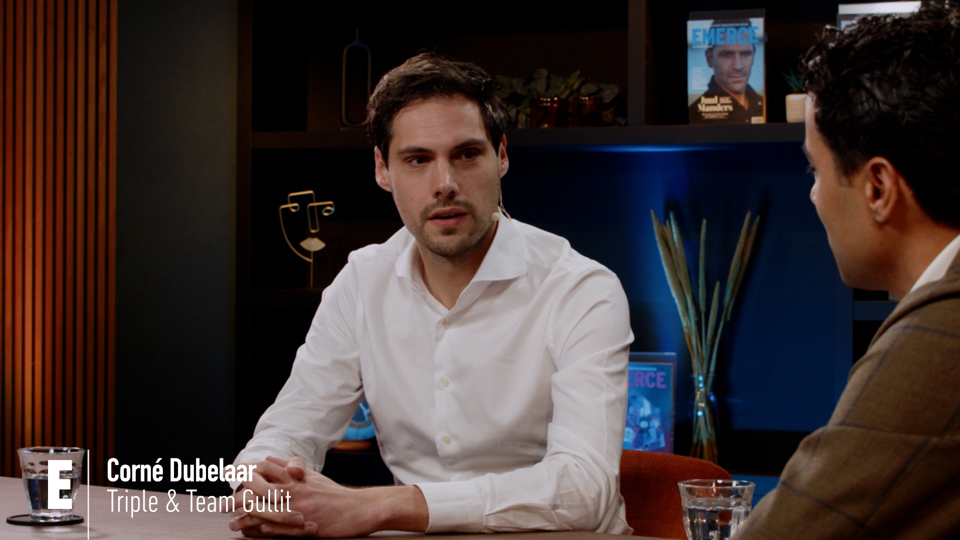 Emerce TV interviews Triple's venture Team Gullit about brand opportunities in an untapped billion-dollar industry

The growth of esports has been unprecedented in recent years and the potential continues to increase. Triple's venture Team Gullit has taken a leading position in the billion-dollar industry and understands how brands can maximize the opportunities this attractive market offers.
Corné Dubelaar, business developer at Triple and founder of Team Gullit, speaks with Emerce TV about the growth market and the possibilities for brands to take advantage of the enormous potential of esports. Triple and Team Gullit have been active in esports since 2018, a logical step alongside Triple's involvement in the traditional sports world. For example, Triple is the driving force behind the digital success of Fox Sports and Ziggo Sport Totaal, and creates digital fan experiences for professional clubs.
The biggest hobby behind closed doors
Team Gullit reaches a large community of millions of gamers aged 16 to 30 on a daily basis. A strategic approach is necessary since the critical target group provides a brand with only one chance to make a lasting impression. This still holds back many organizations from entering the esports market, despite the proven high sponsorship return on investment.
In conversation with presenter Glen Schrijvers, Corné shares his insights on successfully entering the esports market, how brands can engage the community, and other important takeaways for companies still hesitant to take this step.
View the interview (in Dutch) here.
Breeding ground and the very best
Triple launched Team Gullit in 2018. The team supports emerging talents on their way to the world top, where the team has been active for years. In the past three years, Team Gullit has been the most successful team in the FIFA Global Series, with multiple international top prizes won. In addition to sports coaching, the academy helps its players build a brand and prepare for life after their esports career.

Read more about Team Gullit here.