About the project
NOS Live is the updated smart TV application of NOS, the largest news organization in the Netherlands. The application immerses viewers in a unique experience that revolves entirely around live streams and the latest broadcasts. The NOS Live app is tapping into a new market in addition to its regular television programming, to get closer to a broad audience on the big screen.
Services
UX/UI Design, Smart TV Development.
Release
In March 2023, NOS Live made its debut on Tizen OS and LG webOS platforms.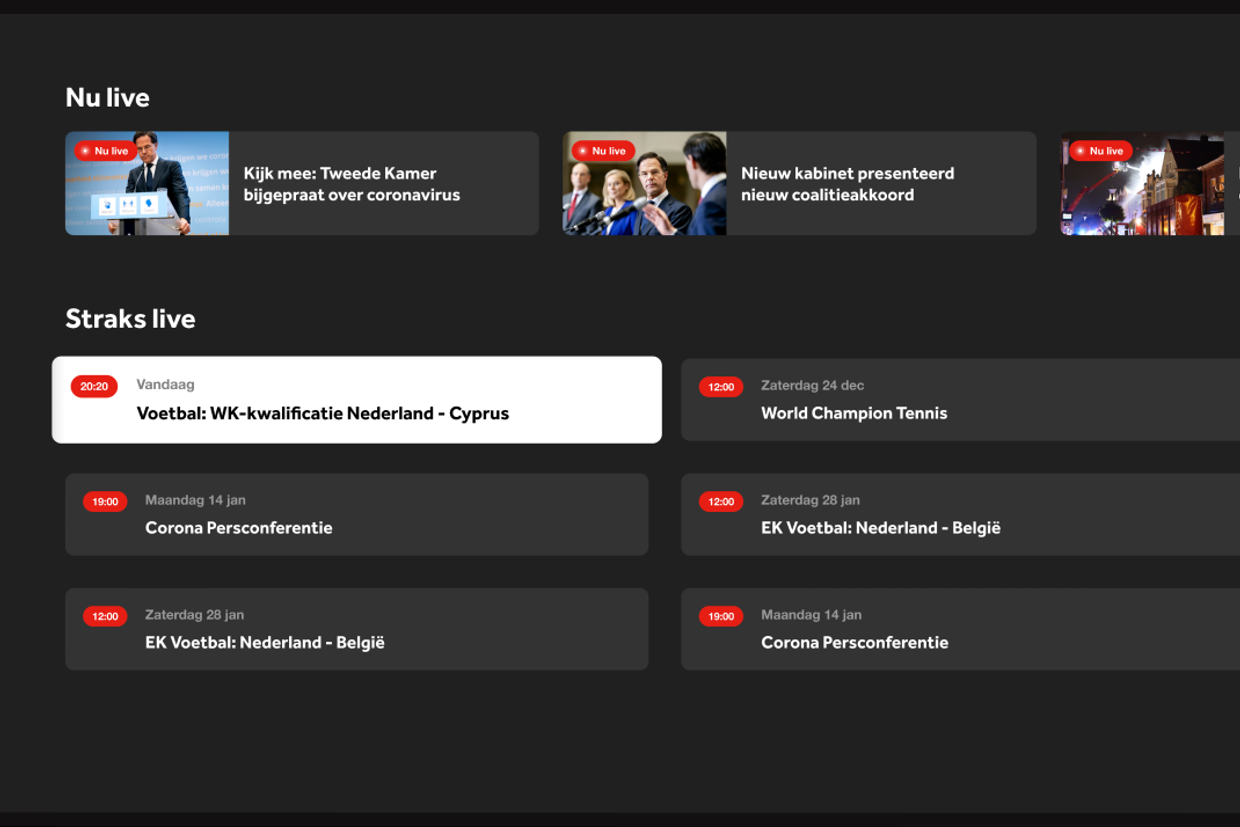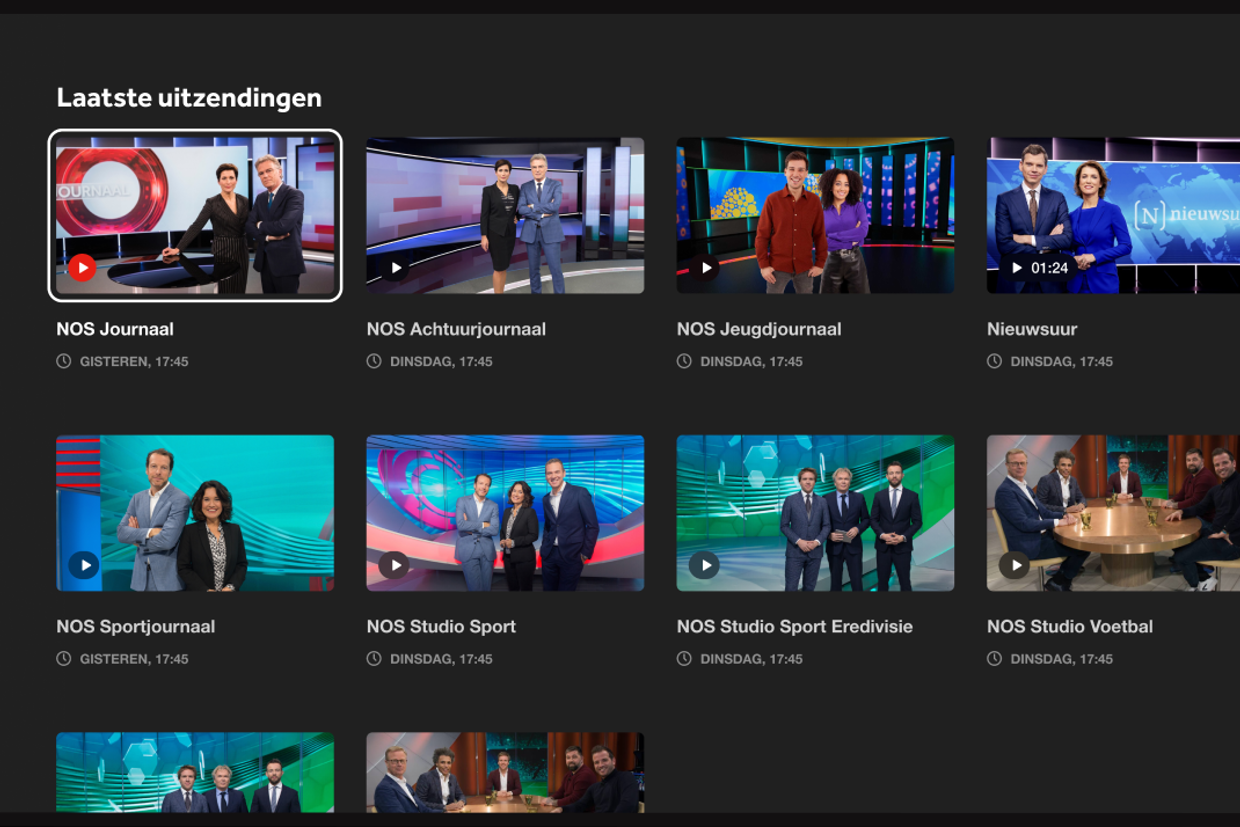 Moving to the big screen
Consuming live content was already popular via the NOS mobile app. However, NOS Live was not yet able to engage viewers on smart tv, even though the smart tv can be found in an increasing number of households.
Triple collaborated with NOS on a new front-end design, with Triple being responsible for front-end development according to modern standards and fit for today's television sets. We built-in a function that automatically plays live streams from the network in full-screen. This function is activated as soon as the remote control is idle for a few seconds.
Now and latest experience
If no live broadcast is available, NOS Live automatically loads the most recent broadcasts from the user's favorite categories and ties them together. Unlike conventional smart tv applications, which are characterized by a browser function and mega-archives, this one offers a 'now and latest' experience. This experience is entirely focused on broadcasting the latest content.
Fast turnaround time
NOS Live's app was built based on our own product Mauna, which consists of the essential components for creating a new smart tv platform. By reusing standard components, costs were saved and rapid delivery was achieved. However, full customization is done according to the client's preferences. For NOS Live, this has resulted in complete brand recognition in the NOS style and a distinctive look and feel compared to applications from other providers.
Software
NOS Live has been live on Tizen OS 4.0 and higher and LG webOS 3.5 and higher since March 2023, covering all LG models from 2017 and up and all Samsung models from 2018 and up. As a digital partner, Triple is also responsible for ongoing development over the next two years. And lastly, at the request of NOS, Triple also still maintains the previous, replaced app versions of the NOS Live app, to accommodate older operating systems.