About the project
Buienradar is a weather platform that lets its users know when exactly they can expect rain. It provides up to date weather information and will notify you when there are big changes. Buienradar is at all times your personal weather assistant whether you are at home or on the go.
Services
Release
Mobile Native Apps & Apple Watch App
Do I need to bring an umbrella?
In 2017, Buienradar asked us to develop their mobile apps from scratch with the goal of making it the personal weather assistant by the end of the year. This ambitious goal meant that the apps had to excel at delivering information about the weather quickly and at relevant times, while keeping the Buienradar experience for all mobile platforms.
To carry Buienradar into the future, we also took the initiative to design and develop an Apple Watch, one of the first Watch apps in The Netherlands. Together with the Buienradar team, our mobile developers have been improving the apps ever since the launch.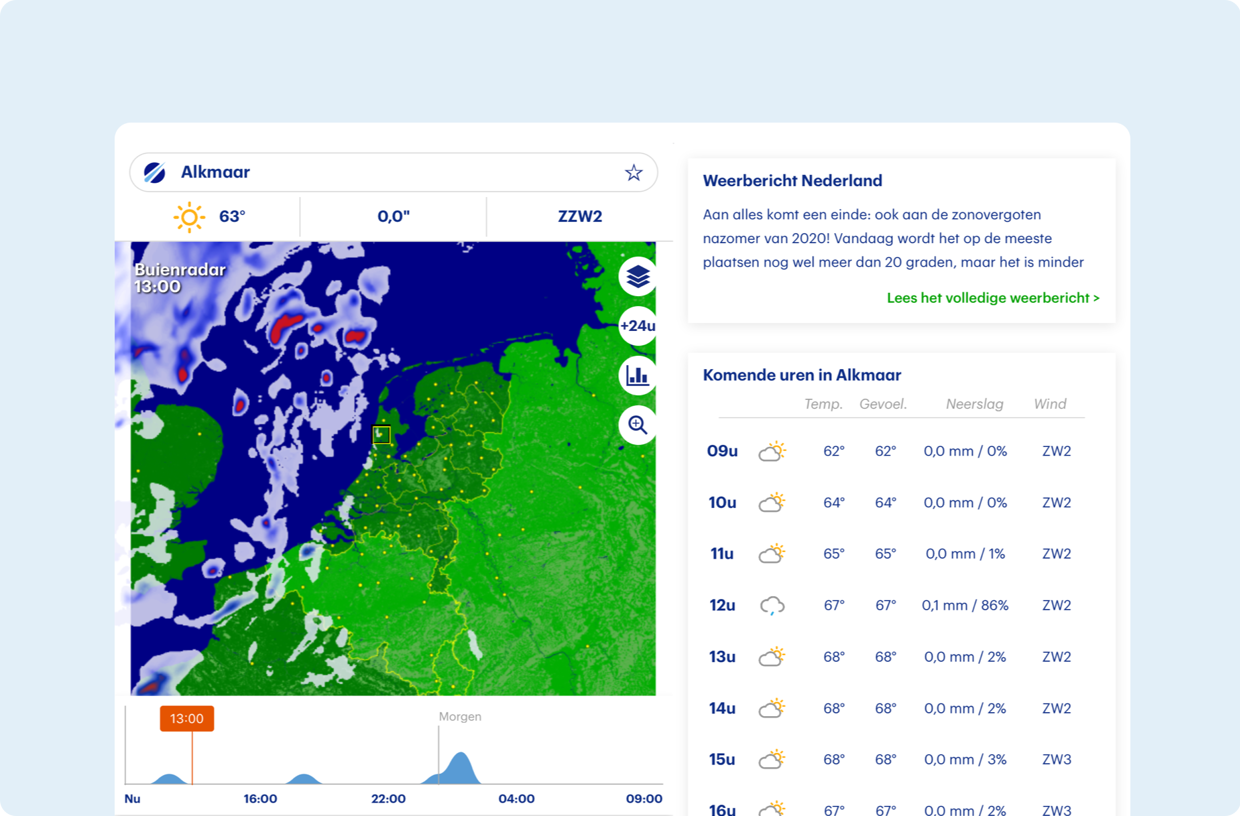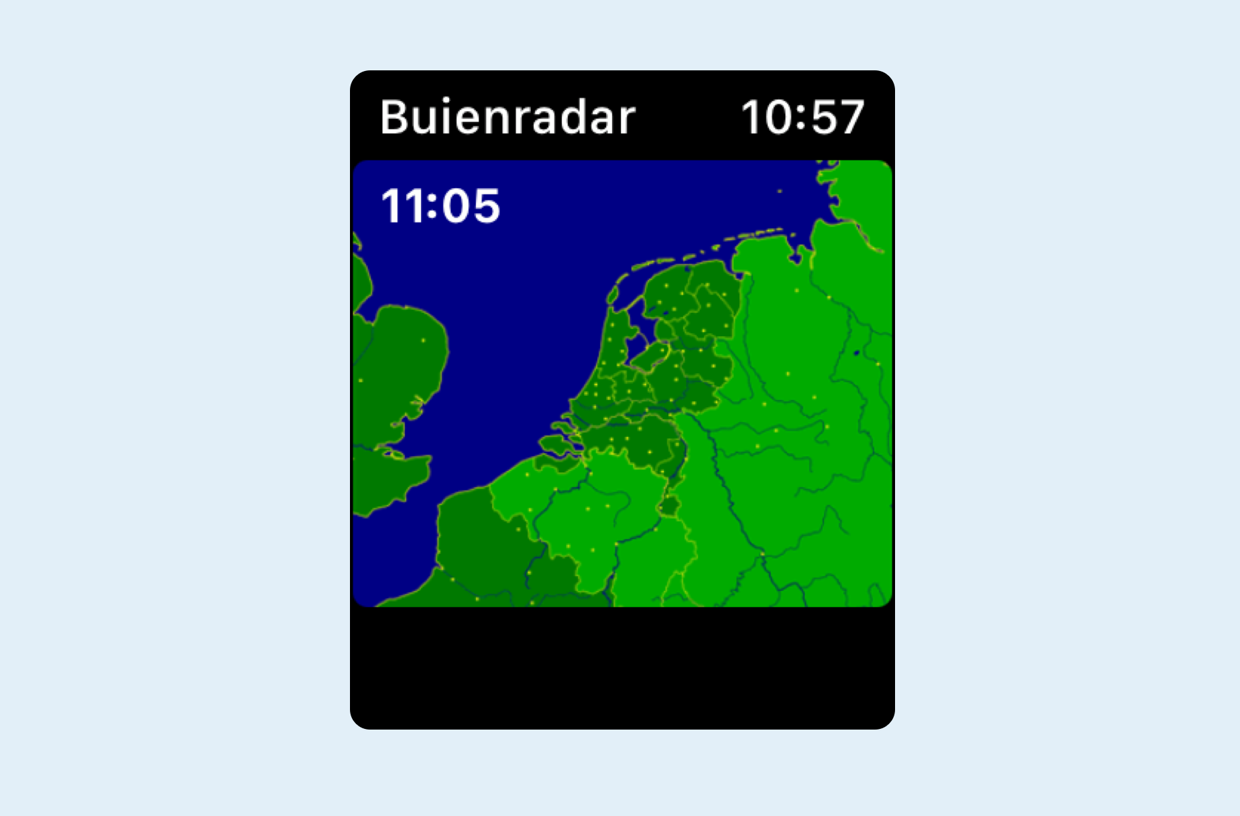 Focused and relevant
The Buienradar app is all about providing weather information at a glance. On a smartphone or on a wrist, users will never be surprised by weather changes with the signature animated rain radar. 
Unique features such as snow, wind and storm radar create the freedom to dig deeper. Even with clear blue skies, the app gives the user relevant weather-related updates such as UV radiation notifications and mosquito nuisance updates. Of course, all the common functionalities such as rain graphs and extended per-day forecasts are there too. 
Even though the interface looks clean and simple, the development is more challenging. The projected map uses a technique named Webmercator. To show the exact location of the user on the map we're using special formulas to calculate the GPS coordinates. 
See for yourself
Buienradar app
The Buienradar app is available for iOS and Android.
Want to learn more?