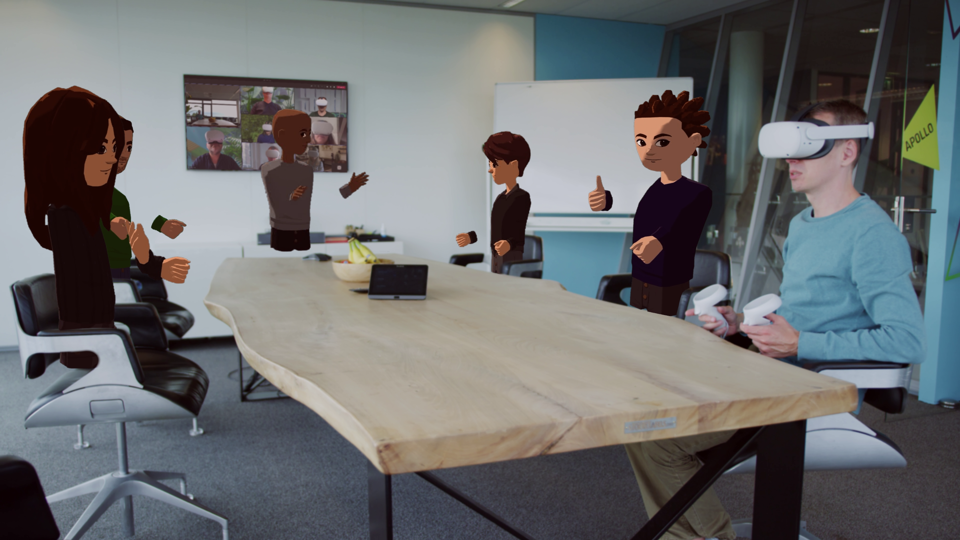 Triple employees return to the office in Virtual Reality
At Triple, we decided to apply hybrid working in our own way. That's why we recreated our Alkmaar headquarters in Virtual Reality.  
Since the recently adjusted relaxation of the government and the OMT regarding working in the office, many companies are shaping the transition from remote working to the new way of working after Covid-19.

We chose, in addition to the physical office, to allow our employees to return to the office via a Virtual Reality world. For this, all 200 employees received Oculus Quest glasses. The VR office is used, among other things, for internal meetings such as stand-ups and weekly's, but also for a friendly chat at the virtual coffee corner.
In the period of mandatory working from home, we noticed that many colleagues had a strong need for the spontaneity that they do experience in the physical office. To solve this, we started developing the VR environment. It has now become a place where colleagues can experience informality again through pleasant meetings, spontaneous conversations and playing games together.
Michael Plein, Chief Operating Officer at Triple
For the virtual translation of the Triple culture, we've added gamification to the VR office. Employees can play games together and search for the many easter eggs that are hidden all over the VR office.