Summary
citizenM's colorful interiors and super-friendly staff have earned them many fans. The brand translates these values into all digital platforms: website, in-room-tablet, check-in-kiosk, with the mobile app at the center.
Video
Services
Strategy, Concept, UX/UI Design, Mobile Development, Architecture, Application Monitoring and Hosting.
The challenge
The objective was threefold. First of all to bring the joyful and playful brand DNA to life, throughout all digital journeys and platforms. To bring smiles, colour and playfulness, while at the same time being absolutely functional and easy to use. 
Second, the goal was to re-invigorate and once again live up to citizenM's position as an innovative hotel that wants nothing to do with annoying check-in lines, stiff hotel staff, dreary curtains and mundane continental breakfast.  
An additional strategic objective was to expand the citizenM experience beyond the walls of the hotel, and into the city.
Citizens, as citizenM's guests are called, range from business travellers to tourists. What ties them together is that they come for the vibe and values of the brand, and that they are true fans who want nothing to do with the Hiltons and Marriots of this world. They love citizenM for its informal, yet high-design vibe. It's cheeky humour, and impeccable taste. The genuine smiles of the staff is another thing they come back for. 
Some of the spearheads:
Design that is playful, colourful, and even a little quirky at time;
UI that makes mundane tasks such as check-in more efficient to save time for meaningful interactions and conversations between staff and guests.
Having a curated city guide section by citizenM ambassadors, so guests can rely on citizenM's trustworthy taste not only within the hotel but throughout the city.
The idea
The new citizenM digital ecosystem is centered around the mobile app, which allows guests to take control from booking, to checking in, opening room doors, controlling lights, blinds, and temperature, and ordering food. This "contactless" journey has never been more relevant than today.
A "contextual card" sits prominently on the dashboard, offering the most relevant next action based on where guests are in the hotel journey. Less time wasted clicking around menus means more time left for real-life conversation and smiles. 
The journey can be picked up seamlessly on other touchpoints. An in-room tablet features room controls that pick up where you left things on your phone, all in the same familiar design.
A city guide section curated by citizenM and its ambassadors expands the journey into the city, and creates conversation starters between the hotel teams and guests. Another playful feature is the "citizen passport". Guests can now collect digital stamps (achievements), just like the good old backpacker days collecting stamps in your passport.
A stand-out feature of the project is how visual design and animation translates the lively, fun, and colourful vibe of the hotels to the digital experience. From custom-produced animated photography used in headers, to joyful yet informational moving background textures of the room controls.
At last, we've implemented our chatbot to support customer service so staff have more time to help guests in ways that make a difference.
Execution
As citizenM's guests hold the brand values dearer than guests of most other hotels, it was those values that formed the foundation of the platforms. A roadmap and strategic document were created to support the platforms. Instead of starting from features, a lot of effort was put into a digital UI brand book first, so all touchpoints would go seamlessly together.
A lot of time was spent understanding the brand and journey. From sleeping at the hotel, to back-of-house tours, to talking to staff and the customer support team.
In monthly design workshops, which were often held at the hotels, design, brand, tech, management and hotel staff came together. One of the goals was to continuously re-evaluate the overall vision of the app and other platforms to adapt to recent developments. 
User testing was done periodically and in-situ to keep validating assumptions.
Bringing all levels of the company together in one space (design workshop) over and over has gradually transformed citizenM's thinking and way of working. From wildly creative, but chaotic and fragmented digital initiatives, to equally creative ideas now finding their way to well-planned roadmaps, to be iterated on and realized through scrum. citizenM is now, well and truly, ready to keep living up to their brand values.
When the COVID19 pandemic started, we were able to very quickly shift attention to fully contactless checkin and food ordering. Working in an agile scrum team then allowed these "changes in plans" to be developed fast.
Impact
One of the core values of citizenM is being genuine and a human service. Before we started working with citizenM, guests (citizens) already valued the human and personal way they were being treated by the ambassadors.The ambassadors are the people working in the citizenM hotels which are the backbone of the citizenM experience. 
The roll out of the new digital brand and the mobile app contributed to higher NPS scores. Which then again resulted in opportunities to create more complete user profiles. This increase in data richness added to a higher Customer Lifetime Value for citizenM. Which then again made it possible to gain even higher NPS scores by servicing the customer in a more personal way. 
By removing all the friction (such as check-in lines, complex onboarding) around the whole digital guest journey, the ambassadors now have more time for meaningful interactions and conversations between staff and guests.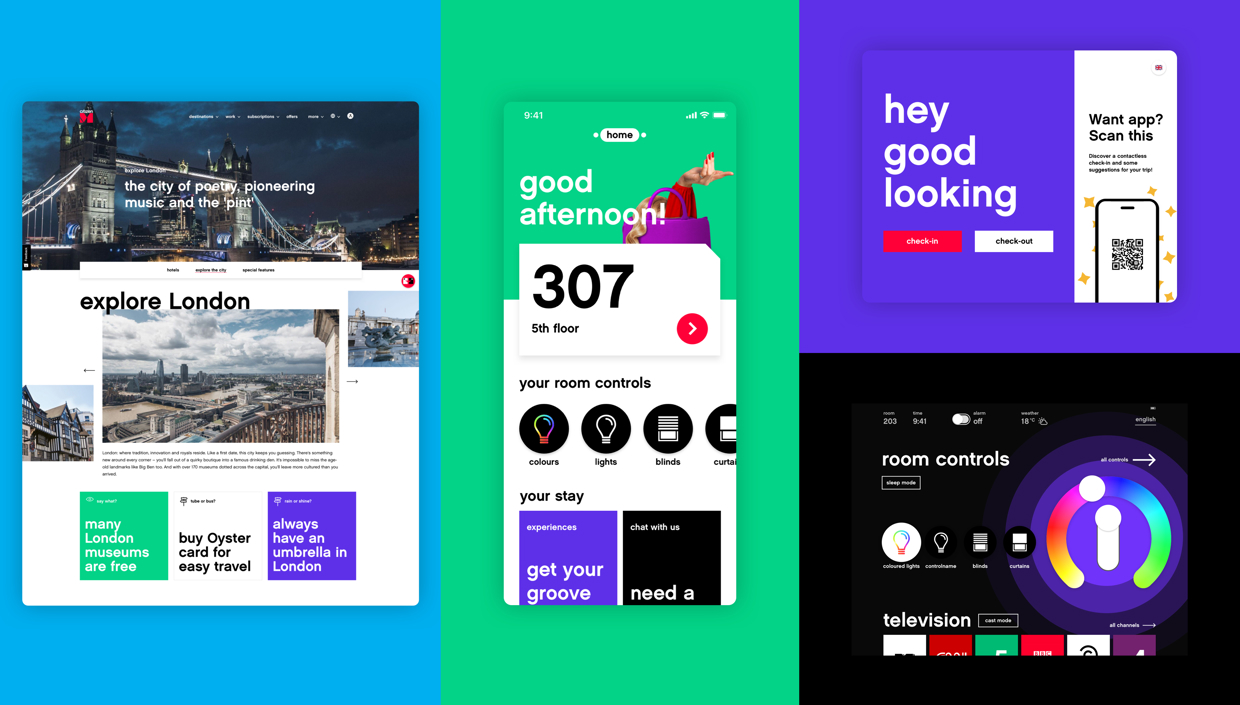 Learnings
Integrating with the behemoth booking systems used by the hospitality industry, proved to be quite a challenge. We overcame this by taking a proactive role in helping out with architectural changes. We knew from the start that guests were expecting a fast and seamless user experience on every touchpoint. And that meant we needed a flexible back-end from the start.
Also the rollout of the brand on every touchpoint was by times challenging. Especially aligning with different third-party suppliers on capabilities of certain hardware like the kiosk or in room media. The fact that citizenM has an owner-operator structure - unique in the industry - and has a very good tech infrastructure already, made it possible to really create a truly unique user experience for controlling the lights for example. These kinds of fast, frictionless digital experiences really put a smile on peoples faces. And that's what the brand stands for.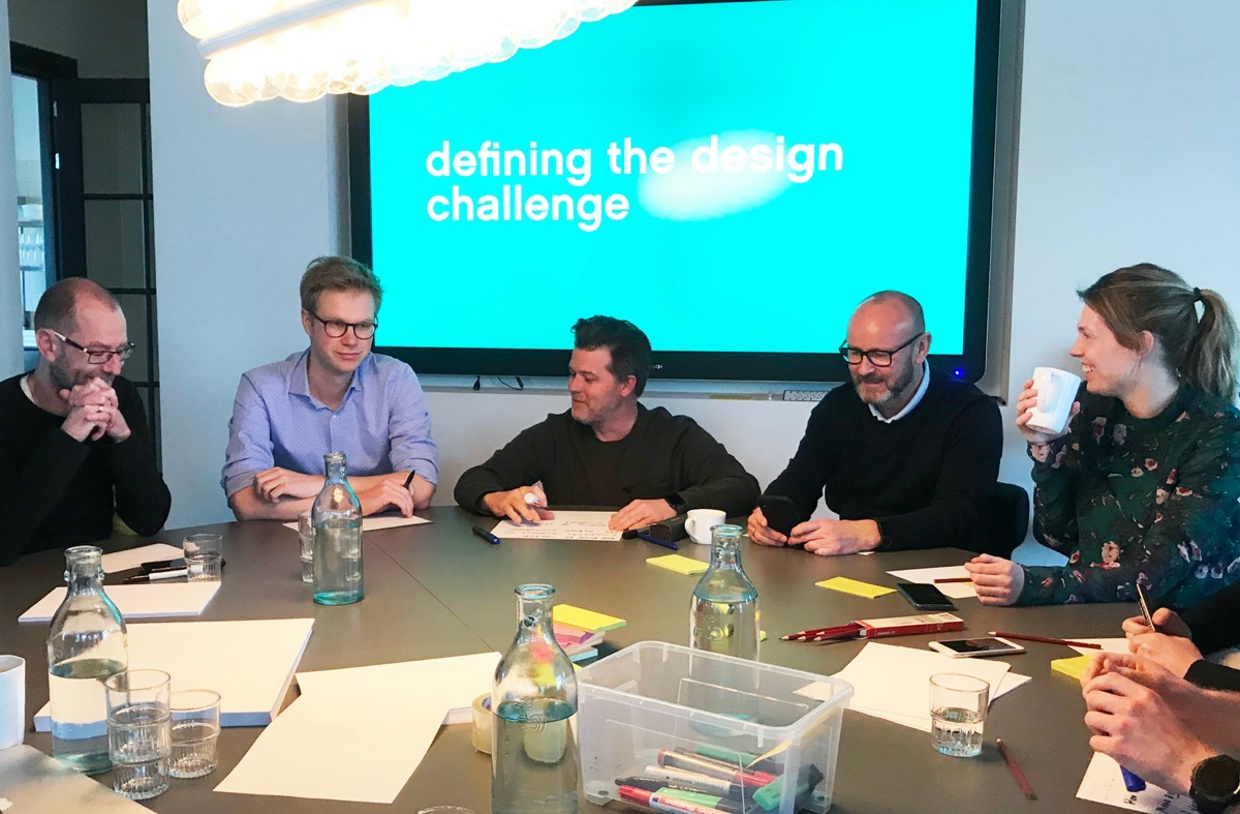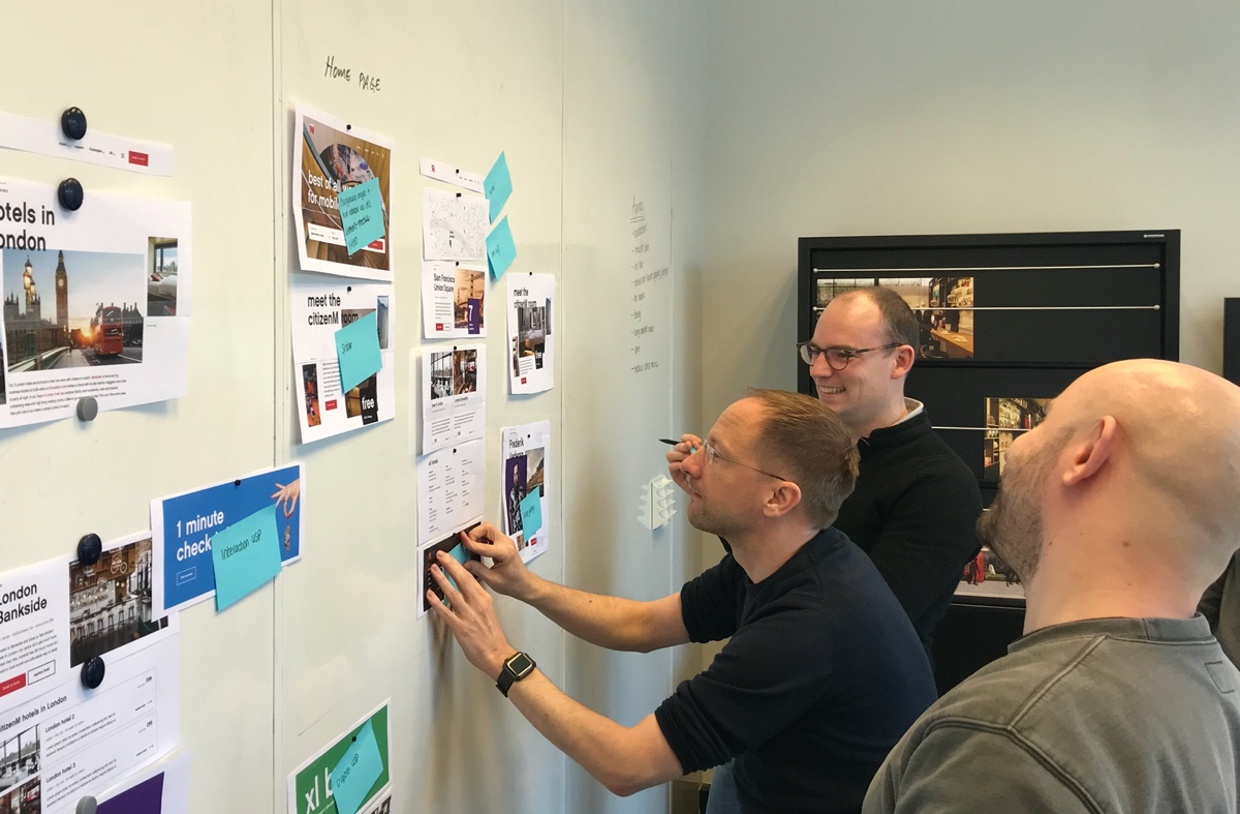 Synergy
The synergy created between citizenM and Triple was successful on many levels. We were able to create a fully contactless digital guest journey which really captures the DNA of the brand. Functionality and playfulness can often be at odds. The citizenM platform, and the mobile app in particular, marries focused, super functional UI, with colour, animation, imagery and copy that makes you smile. The citizenM brand in a nutshell.
Experience it for yourself
citizenM
Experience the digital citizenM yourself by visiting www.citizenM.com or download the app on iOS or Android. 
Want to know more?